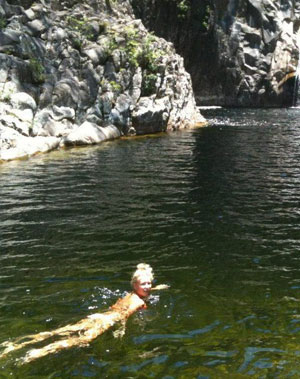 Already training hard in the Cam!
Fundraiser: Katie Rhodes, hopefully only the first of a wave of legends from our fantastics donors, The City Pub Group.
Rumour has it Ben is also itching to sign up!
Date of the event: 9th June 2019
TRISudbury SPRINT DISTANCE Triathlon
About once a month the charity's Co-Founder, Andy, pops into the pub for pint of diet coke and a salad. Every time he is in he has nagged me to join the Sprint Tri so I have finally given in.