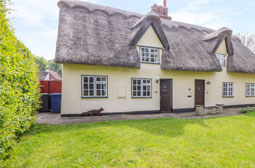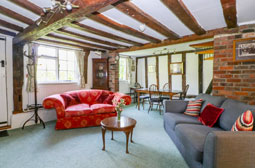 7 nights, Beaumont's Cottage, Cambridgeshire
Donated by Richard Houghton
---
Please read carefully all the criteria including dates before applying for this gift to ensure you are able to meet the requirements (no changes can be made).
All travel and other expenses will not be met by the charity.
Please DO NOT contact us, or the property owner or the property rental company, regarding dates which are showing as unavailable. Doing so will make you ineligible to receive this or any future gifts.
Location: Foxton, Cambridgeshire
Changeover date: Saturday

Service charges: There are no services charges as part of the gift.

Refundable deposit: There is a £250 refundable deposit.
The cottage is not suitable for young children (<7yrs), as there is a steep spiral staircase. It is very suitable for teenage children and their parents, with loads to do. There is the Imperial War Museum at Duxford, Shepreth Wildlife Park and Wimpole Hall all within 15 minutes drive, as well as the sights of Cambridge, with easy access using the Park&Ride. Foxton is on the train line into Kings Cross, so a family could be in London in just over an hour for a day in the capital. There is a downstairs bedroom, with twin beds and a downstairs bathroom with shower.
The road parking immediately outside the cottage side gate, on a quiet road, so stress free. The property is not suitable for wheelchairs, as there are steps and different levels inside the cottage.
---