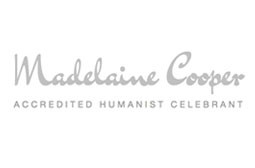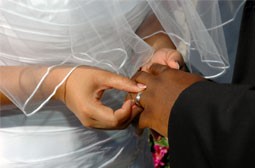 A Humanist Wedding Celebrant; in the South East
Donated by Madelaine Cooper
---
THIS IS A MAIN GIFT
A BESPOKE HUMANIST WEDDING CEREMONY IN THE SOUTH EAST  INCLUDING HASTINGS, BRIGHTON & HOVE, EAST SUSSEX, WEST SUSSEX
You will initially meet your celebrant, Madelaine, ideally face to face. She will spend time with you and hear your story, find out about your life, work, family, interests, what you like, how you envisage your wedding ceremony, poems, readings and music you like and so on. Madelaine would then draft a script for you; this would be worked on via phone calls and emails until you have something that you feel absolutely in tune with and delighted with. This would represent you as people and will include all of the important people in your lives in whatever way you feel is appropriate.
Madelaine will then ask to go to the site where the ceremony will be held ahead of the wedding day so that you can have a rehearsal.
Madelaine will then be there on your big day and will leave to with a presentation copy of your wedding script.
Humanist wedding ceremonies aren't currently recognised as being legal, and thus this ceremony could just be a celebration of your love for each other. An abbreviated version of the event can also be and option for couples if they wish.
Ideally you would travel to meet Madelaine in Hastings in the initial stages of organising your wedding.
The important thing is you would be given a ceremony that utterly reflects your beliefs (non religious), and what's important to you.
---