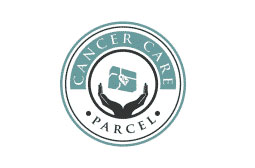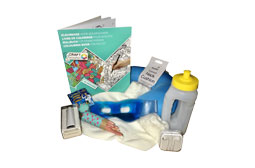 All Purpose Care Parcel, Nationwide
Donated by Cancer Care Parcel
---
THIS IS AN ADDITIONAL GIFT
A thoughtfully created premium cancer care package providing useful & luxury items for adults with cancer. For all adults with any cancer diagnosis.
Everything included: practical Items for dealing with stress and therapy, luxury items for pampering, fun and motivational items. To give a relief during difficult times. This parcel is appropriate for all adults in ANY of the following circumstances 1) Just diagnosed with cancer 2) Undergoing any type of treatment 3) Not undergoing cancer treatment. Safe for all treatments.
The adult cancer survival kit contains both essential and luxury items needed by men and women with cancer in ANY of the following circumstances.
Just received their diagnosis.
Undergoing any type of treatment (including chemotherapy, radiotherapy and/or surgery)
Not undergoing any cancer treatment.
Convalescing
For Comfort
Supersoft Neck Cushion: Comfort for hospital, bed rest and journeys. Soft to the touch and filled with thousands of tiny microbeads which sculpt to the body's shape providing fantastic support.
For Stress Relief
Adult Colouring Book: Do you know that colouring books are used in some adult cancer wards in hospitals? Taking time out to focus on colouring is a good way to relax and destress and this adult colouring book is a perfect distraction.
Colouring Pencils: Lots of coloured pencils to accompany the colouring book.
For Pampering
Eye Gel Mask: This eye gel mask will soothe tired eyes and can be used for relaxation and/or a helpful relief from cancer-related fatigue. The mask can be used as both a cold or warm eye press.
Bed Socks: For cold feet during and after chemotherapy or just cold days the bed. The bed socks supplied with this cancer present are soft and comfy.
For Fun
Catchable Bubbles: JUST FOR FUN – These catchable bubbles stay on your hand and clothes. A great distraction and just a lot of fun for all ages.
Useful Items
Water Bottle: Keeping hydrated is very important when you have cancer. So in this cancer gift box we have provided aUK manufactured water bottle which is easy to hold and has a wide neck for easy filling and cleaning. Eco-friendly, and BPA free.
Earphones: The spare earphones in this cancer hamper can be used with many devices, for relaxing/resting and to block out the noise and the world. For bed, hospital, when waiting for appointments or anytime.
USB Light: A flexible silicon USB light is perfect for reading at home or in hospital. Simply plug into any USB socket. Designed to be flexible, this light can bend or twist to the position required.
---