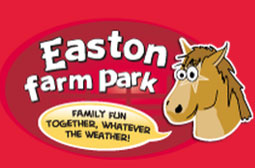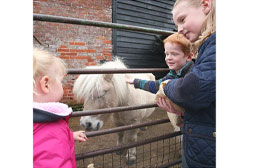 Easton Farm Park, Suffolk
Donated by Easton Park Farm
---
THIS IS AN ADDITIONAL GIFT
A Day Entrance Ticket for 2 adults and 2 Children
If you are looking for a family attraction, somewhere your young family can enjoy then Easton Farm Park is worth a visit.
We offer visitors a variety of experiences and activities which differ depending on the season, our animals behave in different ways in Spring, Summer, Autumn and Winter. Naturally in winter they liked to be tucked up in the barns at night and tend to be out in the fields during the day, in the hotter weather the opposite applies.
Easton Farm Park sits on the edge of the stunning Victorian village of Easton. Behind the famous serpentine wall which snakes through the village there used to lie Easton Mansion. During the 1800s this was owned by the Duke and Duchess of Hamilton.
---