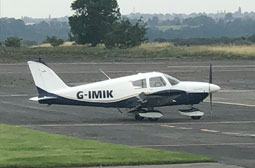 Flight in a light aircraft, Doncaster
---
Aircraft based just north of Doncaster at Sandtoft airfield.
Your flight with trained Pilot Mik Kent would last around 30 mins in an Aircraft which can take 3 passengers.
Your flight can be booked during the weekend subject to availability and there may be an opportunity to book an evening summer flight after 18:00.
---