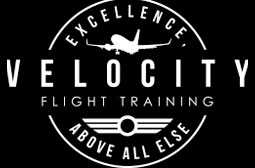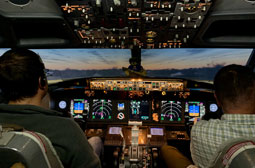 Flight Simulator Experience, Gloucester
Donated by Velocity Flight Training
---
THIS IS AN ADDITIONAL GIFT FOR THE MONTH OF NOVEMBER
Velocity Flight Training has a Boeing 737-800 Next Generation fixed-based simulator named 'The Spirit of Ruth' that utilises a seamless blend of real and replica aircraft parts, as well as a 180 degree wrap around visual system to provide an unparalleled, immersive flight experience.
With our highly experienced instructors, you can take to the skies and gain a unique insight into the day-to-day life of an airline pilot on one of the most successful single-aisle commercial aircraft ever developed: the Next Generation Boeing 737. Using some of the latest technology, you can fly to over 24,000 airports around the world, from the stunning beach approaches at St Maarten to the world famous checkerboard arrival into Kai Tak.
Our 737-800 simulator was designed with full functionality in mind. It boasts the ability to undertake a range of normal and non-normal situations and scenarios. The Simulator itself is made up of converted parts from real 737s and hardware from the world's leading Simulator supplier. Coupled with an advanced, multi-channel audio system and a 180 degree wrap around visual system to provide an unparalleled, immersive flight experience.
The Velocity Flight Training team has over 50 years' combined aviation experience and over 30 years' experience working with fixed-base and full motion flight simulators.
This allows us to provide a quality, tailored flight experience for each and every customer, whether they have any aviation experience or are already commercial pilots. Ensuring that they get the most out of their time with us.
You can chose from a 60 or 90 minute experience:
Whether you want to perfect your landing technique, visit a special airport, expand your comfort zone with an engine failure or test the hand-eye coordination required to guide a Boeing 737 through the skies, our sessions are tailored to you, with no two being the same. Most importantly you are in control of the aircraft from take-off to landing, our instructors are there to guide you through your experience and to ensure that you have the best time possible!
Due to the nature of the Simulator, it is not suitable for children aged under 12, any children aged under 16 must be accompanied by a Parent/Guardian. Unfortunately, the Simulator does not have any step free access to enter the cockpit.
PLEASE LET US KNOW IF YOU WOULD LIKE TO BRING SOMEONE WITH YOU FOR THIS EXPERIENCE.
---