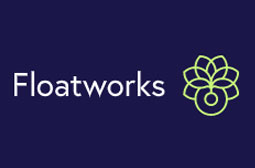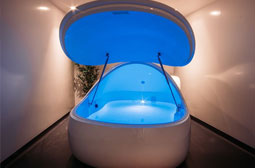 100 Floating Experiences, Vauxhall/Angel
---
THIS IS AN EXTRA GIFT – YOU WILL RECEIVE A SINGLE FLOAT VOUCHER WHICH CAN BE REDEEMED AT EITHER VAUXHALL OR ANGEL FLOATWORKS AT 7.30AM, 9.00AM OR 10.30AM ON WEEKDAYS ONLY
Thanks to the amazing Floatworks we have 100 Floating Experiences to gift to people affected by cancer in London! Please share with those who can benefit!
Floating heals the body and mind, and provides the perfect antidote to a busy, city lifestyle. Floatworks has provided an unparalleled floating experience to tens of thousands of people for over 25 years. Come and have the perfect float in our centre in Angel or Vauxhall.
Floating is scientifically proven to increase our mental and physical wellbeing in as little as an hour. It can leave us feeling more happy and relaxed, with fewer aches and pains, and confident of a better night's sleep. It can help us gain a better perspective on things, too. We hear day in, day out, from our customers that it's transformed many aspects of their lives. That's why we started Floatworks, and that's why people keep coming back.
Designed by Floatworks' original founder and Non-Executive Director, the i-sopod was the world's first ever float pod. It's still world-leading, and is the pod of choice for the UFC, the US Navy Seals, San Francisco Giants, and many others.
Of all of the pods in London (and possibly the world, though we've not been on tour to check them all) the i-sopod is:
The biggest – at 8ft 5 by 5ft 5, even the tallest customer can stretch out
The safest – it's the only pod that doesn't heat the water when you're in it, OR emit electro-magnetic energy into the water
The only pod you're in total control of – opening and closing the lid is manual, not mechanised – so there's no fear being trapped!
The hygiene of the i-sopod is also unbeaten, as it uses the finest filter (100 times finer a human hair!) and UV light to sanitise all of the water between each customer.
Each pod is filled with half a tonne of the highest quality Epsom salt which allows you to float effortlessly.
---