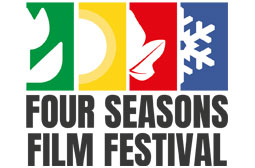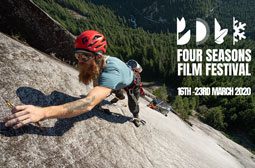 Four Seasons Film Festival Tickets, Fitzrovia
---
THIS IS AN EXTRA GIFT – PLEASE APPLY NO MATTER HOW MUCH SUPPORT YOU HAVE RECEIVED FROM OUR CHARITY
Fourteen films, five nights, four seasons … welcome to Four Seasons Film Festival 2020!
Holmlands are delighted to be showcasing an incredible line up of films in a celebration of storytelling inspired by adventure. Be amazed by incredible adventures, feats of endurance, wonders of nature and impactful human interest stories – as part of their third annual Four Season Film Festival.
Their aim is to provide a platform for film makers and adventurers to showcase their work in a unique, intimate and engaging festival taking place from Monday 16th – Friday 20th March at the Charlotte Street Hotel, 15-17 Charlotte Street, London, W1T 1RJ from 20:00 – 22:00 GMT.
Monday 16th March 2020 – 20:00 -22:00
It's Just Like Riding A Bike – UK Premiere
Dream Big – London Premiere
Return to Earth
Tuesday 17th March 2020 – 20:00 -22:00
The Reef – UK Premiere
Deep Water – London Premiere
Oceans Without Limits – European Premiere
Wednesday 18th March 2020 – 20:00 -22:00
The Housecats – London Premiere
Humpback Whales: A Detective Story – London Premiere
Thursday 19th March 2020 – 20:00 -22:00
A Winter Affair East West – UK Premiere
Adaptive – UK Premiere
On The Verge – UK Premiere
Friday 20th March 2020 – 20:00 – 22:00
The Spirit of Flatness – UK Premiere
Electric Greg – London Premiere
Beyond Dreams
Please visit the donor website to find out more about the festival screenings and dates. In your application, please let us know which night you would like to attend and the amount of tickets you would like. There may be scope for you to attend more than one evening so please do let us know if this is something you would like.
---