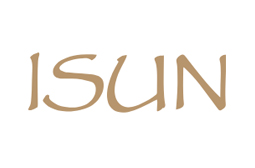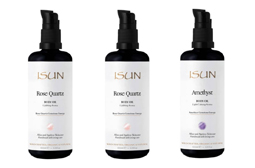 Gemstone Body Oil, Nationwide
---
THIS IS AN ADDITIONAL GIFT
You will receive a bottle of ISUN Gemstone Body Oil (RRP £46) in either Amethyst, Carnelian or Rose Quartz.
Body Oil for all skin types.
ISUN gemstone energy balancing oils are individually formulated and consciously blended to harmonise the physical and vibrational properties of organic herbs, essential oils and the base oil for each oil creation.
Each distinctive gemstone oil formula is keyed to the harmonics of the colour vibration and quality of the stone that carries the products name. Every bottle of oil includes a small gemstone embedded in the oil to help hold its subtle energy.
Our gemstone body oil product concept is based on an understanding that our skin is a highly sensory organ and is receptive to the living energetic values which we believe in a subtle way, can help to restore balance and vitality for our overall well-being.
Herb-infused Amethyst Body Oil carries a light, calming aroma that helps to lift heavy mental activity and open the mind to higher awareness. The violet vibration of the Amethyst crystal relates to the pineal and pituitary glands, brain nervous system and supports balance in these areas.
Wildcrafted & Organic purifying body oil infused with herbs for whole body well-being and aromatic essential oils that calm and moisturise normal to dry skin.
Ayurveda Balancing Dosha: Pitta
Key Ingredients:
Herb-infused grapeseed oil, Jojoba oil, Olive oil, Lavender, Basil & Valerian extracts
Carnelian Body Oil carries a sensual and inspiring aroma that helps to promote feelings of comfort and enthusiasm. The orange vibration of carnelian relates to the spleen, kidneys and reproductive system. Its subtle energy is said to instil confidence and inspire creativity.
Ayurveda Balancing Dosha: Kapha
Key Ingredients:
Herb-infused sunflower & Sesame oils, Ginger root, Cardamon & Orange extracts
Rose Quartz Body Oil carries an uplifting and joyful floral-citrus aroma in a light moisturising blend of herb-infused oils. The pink vibration of rose quartz relates to the heart and thyroid gland. Its subtle energy is said to inspire joy, an open heart and love.
Ayurveda balancing Dosha: Tridosha.
Key Ingredients:
Herb-infused grapeseed oil, Passionfruit oil, Rosehip seed extract, Goji berry extract
---