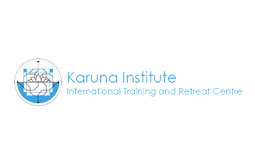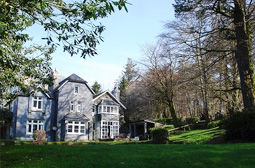 Inherent States of Wellbeing Weekend Retreat, Dartmoor
Donated by Karuna Institute
---
The Karuna Institute, founded by Maura and Franklyn Sills in 1984, is an international residential Training and Retreat Centre. All the activities of the Institute are based on mindfulness practice. As such, Karuna is one of the oldest Centres worldwide to integrate and teach mindfulness practices as professional healing skills in the west. We offer training in Core Process Psychotherapy leading to professional qualifications.
We also offer retreats for silence and re-connection with ourselves; time for just 'being', with all the possibilities that can unfold from that experience. The combination of the stunning position and the uniqueness of the teaching has made Karuna Institute renowned throughout the world as a centre for residential training and retreats. The Institute provides opportunities for deepening embodied awareness and cultivating presence and open-heartedness in relationship.
NB: Retreats are open to all – you just need experience / feel comfortable with silent retreats.
Bedrooms are shared, the food is vegetarian and we can cater for gluten free or dairy free though for anyone on a more restrictive diet would be asked to bring supplies to supplement.
This is the:
Inherent States of Wellbeing
3 Day Residential Kum Nye Retreat (WEEKEND)
Dates: Friday 18th March – Sunday 20 March 2022
Beyond Resistance
You need to feel comfortable with silent retreats.
So much of our life energy is spent in avoiding experience both from the past and in the present. This holding back also means we can struggle to feel a sense of contact in our daily life. Kum Nye offers a way to both build up our resilience and the stamina to explore resistance and all enfolded within it and to tap back into – vitality, joy and the interconnected field of heartfulness, offering the possibility, of expanding beyond the patterning of conditioned self and re-awakening our heart to our inherent interbeing and connection with source.
Find out more about this course via the donor site.
---