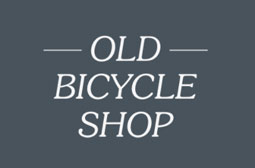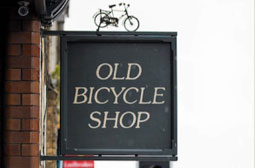 Meal for 2 & a bottle of wine, Cambridge
Donated by Old Bicycle Shop
---
THIS IS AN ADDITIONAL GIFT AND YOUR BOOKING CAN BE MADE FROM MONDAY TO THURSDAY UP TO THE VALUE OF £50.
If successful in your application you will be asked to provide two to three dates and times so we can see which is most suitable for the donor.
In 2013, a much-loved Cambridge institution closed its doors after 173 years' trading. Howes Cycles claimed to be the oldest bicycle shop in the country and rumour has it that Charles Darwin, famed for his 'Theory of Evolution', bought a bike from this shop in the 1800s.
Fast forward a century or two and you'll now find this quaint old building has a new lease of life – as a bar and restaurant, with a quirky interior designed to celebrate the heritage of the original shop.
Saddles and handlebars have been cleverly designed as wall art and everywhere you look, bicycle parts have been fashioned into ornaments or table lamps. Open all day for brunch, lunch and dinner, The Old Bicycle Shop provides a unique setting for all sorts of occasions, from a quick coffee and brunch to a special dinner with friends. We take pride in serving fresh, locally-sourced food for all tastes, with plenty of tempting choices for the vegetarians and vegans among you.
Settle down and enjoy the sheltered sun in our courtyard, or just grab a pint and watch the world go by. You can also use one of our private spaces for a business meeting or special occasion. We look forward to welcoming you soon!
---