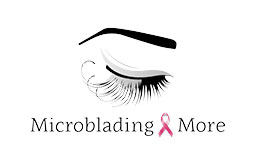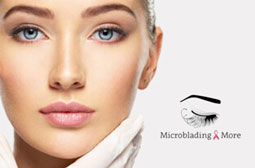 Permanent Makeup, Newington (Swale)
Donated by Microblading & More
---
PLEASE NOTE YOU WILL NEED CONFIRMATION FROM A MEDICAL PROFESSIONAL THAT IT IS SAFE FOR YOU TO HAVE THESE TREATMENTS BEFORE WE CAN ALLOCATE YOU THE GIFT.
Chose between the following Permanent Makeup treatments which will take place in Fiona's home salon. Appointments can take place on a Monday, Wednesday and Friday subject to availability.
Microblading
A natural looking, brow boosting treatment, to fill or define the existing eyebrow. Using a manual blade, fine hairs are placed in-between your natural brow hairs, giving fuller, more beautiful brows.
Powder/Ombre Brows
This brow is created using a digital hand piece and mimics the effect you get when using a conventional brow pencil, or powder. Soft shading is used to enhance your existing eyebrow, giving depth and definition.
Combination Brow
These brows are created using a combination of manual blade hair strokes and light shading with a digital hand piece. This gives the illusion of a full brow with lots of depth and definition.
Eye Enhancement/Liner
This treatment enhances your natural lash line, adding definition and making your eyes 'pop'. It is soft and subtle, but if you want to go bold, then we can!
Lips
You can choose from a crisp lip line, or you can add a soft blush (ombre) effect to this. Or, go for a full lip tint! All methods will help to restore shape and colour lost with age and give the illusion of volume. Lip blush is a great way to improve thin or uneven lips too. A slick of lip gloss and you are ready to party!
Colour boost/refresh
This will be needed at some point from about 9 months onwards, depending on how your brows are looking. A colour boost will make your brows look fresh and new again. Don't wait until they have almost faded away though as that will mean we would have to start the process again rather than just refreshing it!
Non laser, saline based, permanent makeup removal
Have you been left disappointed with your permanent makeup? If so, then I can help you remove it with Botched Ink! This is a saline based solution, which dries out the area to gently lift and remove unwanted pigments. You can then have your permanent makeup re-done if you wish.
3D Areola Tattooing
Using a digital hand piece and a specialist technique, I can give the illusion of a nipple and areola. This can even be created on a flat surface, without a surgically created nipple! You may want this treatment after breast cancer and reconstructive surgery, gender reassignment surgery, or just wish for larger or more coloured nipples.
---