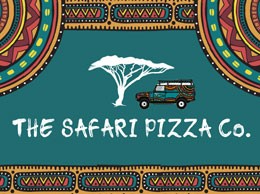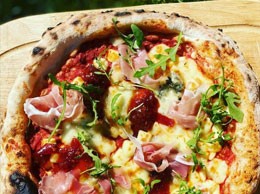 Pre Packaged Family Pizza Bundle, Sussex
Donated by The Safari Pizza Co
---
This gift can only be delivered to people living in Sussex.
PACKAGED PIZZAS!
The perfect way to enjoy classic Neapolitan style pizzas at home without the hassle of making them yourself.
All our pizzas are made using our fantastic homemade pizza dough that's slow fermented then hand stretched before being topped with our delicious toppings and cooked at over 400 degrees to get the perfect crust and flavour. Each pizza in individually packaged and is available fresh or frozen, to reheat they only require taking out the packaging and placing on the oven tray (allow to defrost if frozen) and place in the oven for 5 – 10 minutes on 180 degrees and dinner (or breakfast – we're not judging) is ready.
You will receive the following:
Margherita Pizza
Marinara Pizza
Pepperoni Pizza
Veggie Pizza
Salami Pizza
Garlic Bread
---