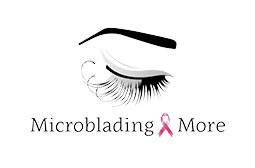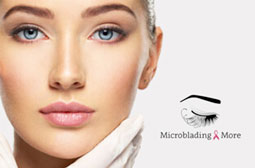 Skin Rejuvenation Treatment, Newington (Swale)
Donated by Microblading & More
---
Chose between the following Skin Rejuvenation Treatments which will take place in Fiona's home salon. Appointments can take place on a Monday, Wednesday and Friday subject to availability.
Microblading & More Full Facial
This is an introduction to perfect skin. This blissful bespoke facial will cleanse and moisturise your skin. It includes a 10 minute mask and a face, neck and shoulder massage.
Dermaplaning Facial
Using a surgical blade, dead skin cells and vellus "peach fuzz" hair are removed. This is a deep exfoliation treatment, leaving clear channels into the skin for any skin products and serums. You will be left with a soft, smooth surface so your makeup will glide on flawlessly, brightening your complexion and reducing fine lines and wrinkles. Also a great treatment to have before chemical peels, mesotherapy facials and microneedling as it allows deeper penetration of the products.
Deluxe Dermaplaning Facial
The above treatment will end with the application of a gold, gel bio-collagen face mask!
Mesotherapy Facial (nappage)
A non-surgical treatment used to rejuvenate and hydrate the skin via micro-injections that deliver microscopic quantities of a cocktail of vitamins and minerals. Your treatment is bespoke to the areas you wish to target, such as wrinkles, sagging skin, lack of radiance, dehydration or sun damage. Your skin will be left feeling nourished and rejuvenated.
Microneedling facial
Suitable for all skin types, regardless of colour or sensitivity. It is effective on the face, neck and décolletage. Results include an improvement in skin texture, reduction of large pores, softening of acne scarring and smoothed wrinkles and lines.
---