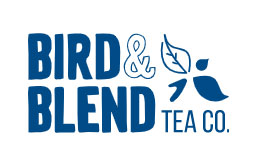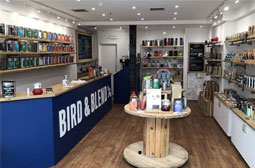 VIP Member of Bird & Blend Tea Co.
Donated by Bird & Blend Tea Co.
---
THIS IS AN ADDITIONAL GIFT
You will receive a one off subscription, gifted in three monthly instalments. Sent out to arrive within the first week of each month.
As a VIP member of our tea Tasting Club, you will receive three new loose leaf tea blends every month, through the letterbox without having to lift a finger! Each loose leaf blend will come in a 20g pack, enough to make up to 10 cups of tea.
Each month we suit our teas to suit the season and to suit the fitting brewing style. Over the winter period, you will see some amazing Christmas blends and teas to give you that warm fuzzy feeling! Then as we get to the summer months expect to see refreshing and light blends that are great for cold brewing! Not to forget the exclusive first access to new blends.
Our Tea Club members are also the first to receive our Limited Edition Collections… AND We will send you a Perfect Tea Spoon as a welcome gift!
Bird & Blend Tea Co. is an independent, award-winning, tea company on a mission to spread happiness & reimagine tea! Bird & Blend was set up and is run, by Krisi and Mike, who met whilst studying Politics (of all things!) at university.
Starting off packing tea in a bedroom & attending markets, building Bird & Blend from scratch has been Krisi and Mike's passion. Now with an awesome team, multiple retail stores and a thriving international online store Bird & Blend is leading the way in tea innovation in the UK.
---