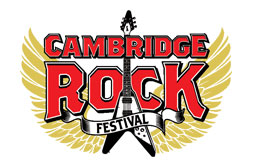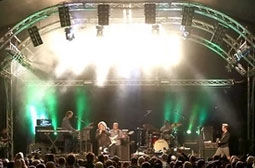 Cambridge Rock Festival 4 day ticket, Barton
Donated by Cambridge Rock Festival
---
THIS IS AN ADDITIONAL GIFT
You will receive a 4 day ticket with camping for up to 4 people. Please specify how many people in your party and if you would like to camp. Please note: you must provide your own camp wear.
Cambridge Rock Festival is an annual four-day event run by volunteer music fans for music fans, with a great friendly, non-corporate vibe! But don't let that fool you; we attract many of the best names in classic rock, prog and blues and many bands have told us that our volunteers provide one of the best run festivals they play; indeed you'll often find them wandering around watching and listening to the music with everyone else.
2019 sees our 15th event annual, with nearly 70 bands appearing under three fully covered stages, within large weatherproof marquees set outdoors in the grounds of Haggis Farm Polo Club, just yards from junction 12 of the M11. Two main stages, named Ruby and Sapphire, will be broadly equal and strenuous efforts have been made to minimise performance overlap time between them. A third, smaller ('Emerald') stage will feature some acoustic acts during each day.
The festival will continue to feature its usual real-ale bars (other drinks are available!), plus on-site camping with parking by your tent, however this year the intention is for the CRF bar and merchandise to go cashless, using debit and credit cards, whilst keeping our token system for drinks to help keep things simple for all our volunteers and festival goers. Cash will be welcomed by our traders and charity stalls as usual.
CRF 19 25-26-27-28 July
Haggis Farm Polo Club, Barton, Cambridge, CB23 7PZ
Don Airey & friends ~ FM ~ Caravan
Son Of Man ~ Seyes ~ Franck Carducci
Atomic Rooster ~ Cats In Space
Kingdom Of Madness: Classic Magnum
The Mentulls ~ Ben Poole ~ Mostly Autumn
The Pure Floyd Show ~ The Room ~ Winter In Eden
John Otway Big Band ~ The Hayley Griffiths Band
. . . and many more on the Line-up page!! . . .
---