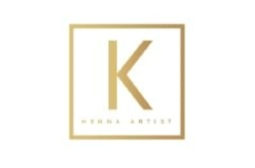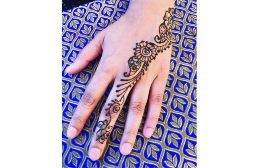 Henna Designs, Manchester
---
Henna Designs on hands with Khennaartist. Choice of design or a freestyle henna design if you choose. Ladies only.
Henna cone ingredients: Sugar, lemon juice, essential oils (lavender or cajeput or eucalyptus or rose), henna powder that has been sifted. Please let the donor know if you have allergy reaction to any of the essential oils. Henna cones are bought from respected henna artists.
Henna aftercare information: Once henna paste is applied – leave up to 6-8 hours without washing with water. Even if up to 4 hours if they can't 6-8 hours. Henna Stain will depend. Once dried – use lemon or sugar mixture with cotton pads and pat it on the dried henna paste as it will give you colour. Or can remove it with warm oil use any warm oil coconut is best for dried skin or even olive oil. Or any other oil almond oil works fine. Do not wash with water. Scrape off the dried henna in a sink as they stain. Put more oil on fresh stain. Henna stain develops in 24-72 hours so it depends on each skin and where the henna is applied.
*Must be wearing face mask and covid19 free and bring sanitiser. Donor will be wearing face mask and have sanitizer and baby wipes this is to prep for henna to stain hands. Please tell donor if you have allergies to lavender or any other essential oils that are used in making henna cones. Also please advise if you are vegan as henna cones contain sugar that isn't vegan.
Venue to be confirmed between recipient and donor i.e coffee shop.
---