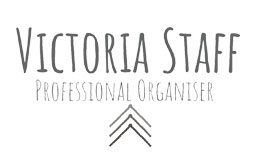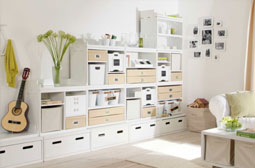 Professional Organising
Donated by Victoria Staff
---
THIS IS AN ADDITIONAL GIFT
Take back control of your life. Victoria Staff can help you organise and declutter every aspect of your personal or professional life. Professional Organisation including, the use of Feng Shui, Hygge or Lagom helps ensure our increasingly busy lives are calm and stress free.
Organisation
Our lives are increasingly 'full', from the 9-5, to night shifts, from school runs to gym sessions, from doing the washing to cleaning the house, our lives are full of activities, both enjoyable and some not so enjoyable.
Our homes are our places of safety, a base of operations from which we venture out into the world. With such busy lives, the home often becomes a place of neglect, and can negatively impact on stress levels and ultimately our health and wellbeing.
Whether you have been inspired by Feng Shui, Minimalism or by the recent trends of "Hygge" (Danish everyday togetherness), "Lagom" (Swedish for "just the right amount") or simply want to declutter and organise your home, I work with clients to provide a bespoke service, that suits an individuals needs.
Removing the clutter from your home and organising your life, leaves you with an environment full of the things you love and use, and a home that works for you. Your surroundings effect the way you feel.
services I provide include:
• Decluttering
• Interior styling
• Internal planning
• Office organisation / filing systems hard copies and soft copies / document management systems
• Sourcing specific items e.g. furniture, textiles
• Indoor planting schemes / advice
• Outdoor living space advice / design
• Bereavement Services
Victoria is willing to travel throughout Herefordshire and surrounding areas.
---