This charity is delivered by ONE family affected by cancer to improve the lives of THOUSANDS of other families across the UK

Thanks to all our wonderful gift donors, funders and fundraisers, in just two years we have been able to donate:
Value of gifts and experiences donated to families affected by cancer
Number of gift recipients

For people affected by cancer
A charity website for people with cancer and their families to access a variety of gifts generously donated by people and companies.
Find anything from restaurant meals, hotel stays, beauty treatments, tickets for events and attractions…

A big thank you to our most recent gift donors
Latest News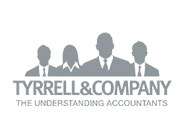 Thank you Tyrrell & Company
Another big thank you to › Tyrrell & Company for supporting our charity again this year. Their generosity continues to help us reach more people in Cambridgeshire who are affected by Cancer and Cancer Poverty.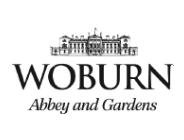 Thank you for your continued support
Thank you to › Woburn Abbey and › Woburn Safari for continuing to support our charity on a regular basis. Their generous support has given many families a great day out.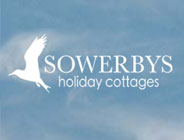 Thank you to Sowerbys and their wonderful cottage owners
Holiday cottages often remain empty during off peak weeks. › Sowerbys Holiday Cottages very kindly worked with us to promote our charity to their cottage owners and we had a fantastic response from many of them who kindly gifted weeks in their cottages creating lots of happy holiday memories.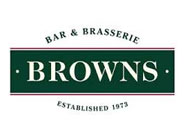 A big thank you to our regular donors!
Browns Brasserie Cambridge – We just love the bustling brasserie atmosphere and passionate team at › Browns Brasserie Cambridge!
We are very thankful to receive their support for the second year with another donation of 12 x Afternoon Tea's for couples affected by cancer; the perfect way to create wonderful memories with your loved ones.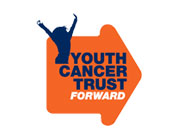 We are really pleased to announce a partnership with charity 'Youth Cancer Trust', which provides support and free activity holidays for young people (aged 14 to 30) diagnosed and living with cancer or any malignant disease, from anywhere in the UK and the Irish Republic, or who are patients of any UK hospital.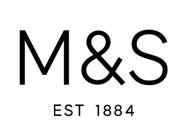 Charity of the year!
We are thrilled to be Marks and Spencer's in Cambridge chosen charity of the year. This exciting partnership will bring lots of fantastic fundraising opportunities including bag packing and bucket collections so if you would like to get involved, please get in touch!

Why not ask your lovely local landlord to support our charity?
If you just ask… who knows where it may lead!


We have always said, if you ask a pub or restaurant to donate a gift to someone affected by cancer they most probably will!
We recently asked at one of our local pubs, The Petersfield (Cambridge), and landlord Ben was so impressed with the ethos of the charity that the pub is not only now donating a variety of gifts on a regular basis, but he also mentioned the charity to his Area Manager and we now look forward to partnering with many more of 'The City Pub Group's' establishments in the near future.


'Something To Look Forward To' are now providing people affected by 'cancer poverty' with essential donated items including clothes, shoes, toiletries, towels and bedding to offset the severe financial impact of their cancer diagnosis.
Already we have received incredible donations from the following businesses which have been distributed to our partner agencies.

Improving the lives of people affected by Pancreatic Cancer

'Something To Look Forward To' are pleased to be working in partnership with the › Elizabeth Coteman Fund, another family run charity who are driven to help improve the quality of life for families affected by pancreatic cancer. The fund are supporting our work to provide free gifts and experiences to families affected by the disease. To reach those in need we are also working closely with › Pancreatic Cancer UK and › Pancreatic Cancer Scotland. › Click here to find out more about how to access this special project!

Co-op Local Community Fund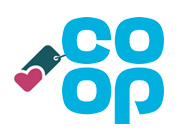 'Something To Look Forward To' has been chosen for the next round of the Co-op Local Community Fund which runs until October 2018. If you live within a 15 mile radius of Cambridge and are a member of the Co-op, you can choose to donate 1% of what you spend on selected own-brand products and services goes to 'Something To Look Forward To'. Simply › sign in to your account and chose our cause. If you aren't already a member, it's › simple to sign up so please do and help us today #TheCoopWay!

Short Breaks Programme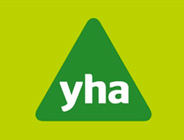 2018 welcomes our third year of operation and this year brings an exciting new partnership with › The Youth Hostel Association. Our two charities are working together to provide short breaks and gift experiences for families affected by cancer and cancer poverty.
Find out more about a two night, full board break.

Big thank you to Whitehead Steelers JRFC Under 14s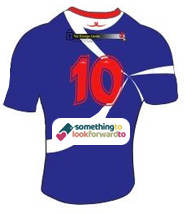 We are pleased to be the chosen charity for the Whitehead Steelers JRFC Under 14s for 2018/19! Our charity was put forward by one of our service users who's son plays for the rugby team and we are ecstatic for their support.
We are proud to have our logo on their new kits and look forward to being supported during their upcoming fundraising events!

Some of our fundraising legends!
'Something To Look Forward To' relies heavily on the fundraising efforts of our fantastic supporters who have undertaken a variety of endeavours to raise money for the charity.