A gift in memory
A gift in memory of a friend, relative or loved one is a wonderful tribute to their life, and a touching way to help our work for people affected by cancer across the UK. Gifts given in memory help our work to reach families who are most in need of 'something to look forward to', those who are terminally ill or are severely financially affected.
A gift in memory of any size will help 'Something To Look Forward To' deliver our service. On average, it costs us £38 to provide a family with a positive experience to allow them to relax, recuperate and create positive memories together.


Giving in memory is a poignant way to celebrate the life of someone special. There are many ways to give in memory:
You can make a one off or regular donation to our charity
Do something incredible and take on a challenge event
Set up an online tribute page for friends and family to donate and leave personalised tributes
Collect funeral donations or request or request donations in lieu of flowers. We can provide you with collection tins to help you collect donations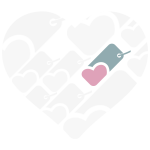 Thank you for all the 'gift donations' in memory of Charles Jagoe Cupper from his close friends and family in lieu of flowers at his funeral.


Charles Jagoe Cupper was Fiona's father and Francesca's grandfather and will be missed by them dearly. Instead of flowers at his funeral, Charles asked for donation's to be made to his daughters charity ' Something To Look Forward To' instead. Thank you to everyone who donated, we can now triple your £350 donations into over £1050 worth of gifts and experiences for families affected by cancer.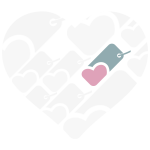 A 'Gift Donation' in loving honour of Viv, and with Bob and Sam in our hearts.
Please accept our deepest condolences during this sad time.
Love from Michael, Nicola, Marley and Bellamy.


My name is Nina and when my best friend's mother Valerie passed away from cancer, I felt helpless and did not know what to say or do. I decided I wanted to give something back to other families affected by cancer so I made a donation to 'Something To Look Forward To' in memory of Valerie.
I donated £50 so a family in need could experience a meal out together, tickets to a theme park or a break away. I felt immediately that this would have made Valerie feel proud. I was able to leave a special message which will be placed on the wall of memories on the website and the charity notified my best friend and her family personally of my donation. I am so pleased I chose 'Something To Look Forward To' which is very different and far more personalised than some of the large pharmaceutical and heavily branded charities.
My best friend loved my 'Gift in Memory' and said Valerie would have done too.