Eve's Place
'Something To Look Forward To' have purchased their very own static caravan at Parkdean Resorts, Manor Park Holiday Park in Hunstanton, Norfolk, to give free holidays to families affected by breast cancer in memory of Eve Morrison.
The caravan was purchased in whole with a donation left in the will of Eve Morrison and with a top up grant from the Pink Ribbon Foundation. The caravan has been named "Eve's Place" in memory of Eve Morrison, a prodigious supporter of the Pink Ribbon Foundation.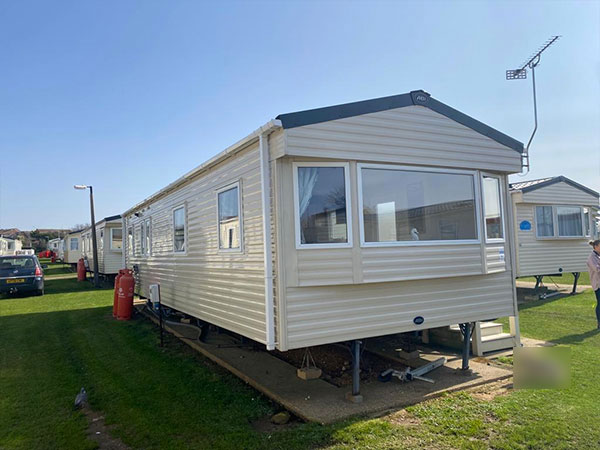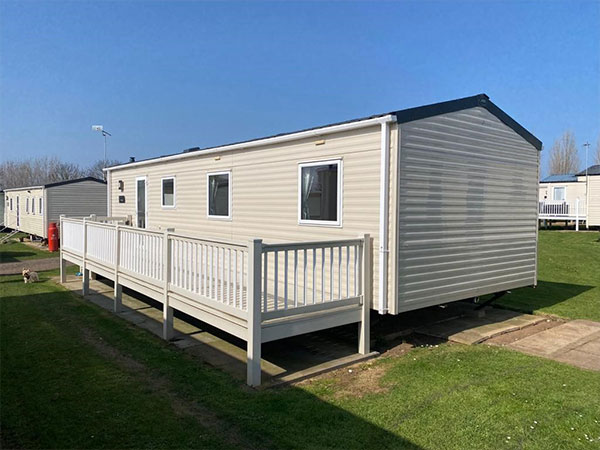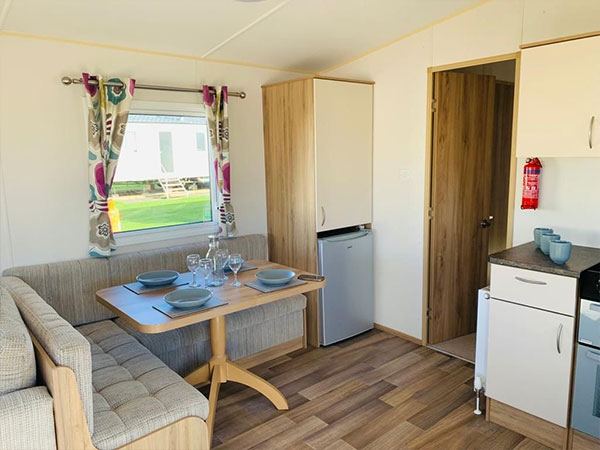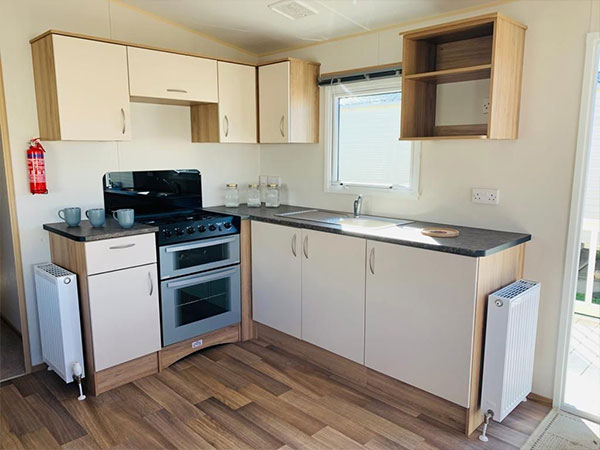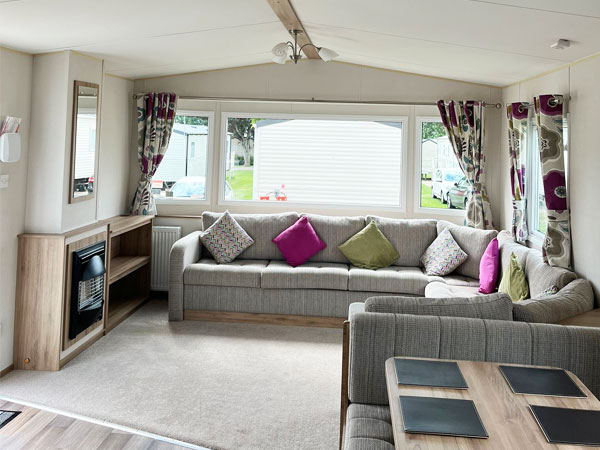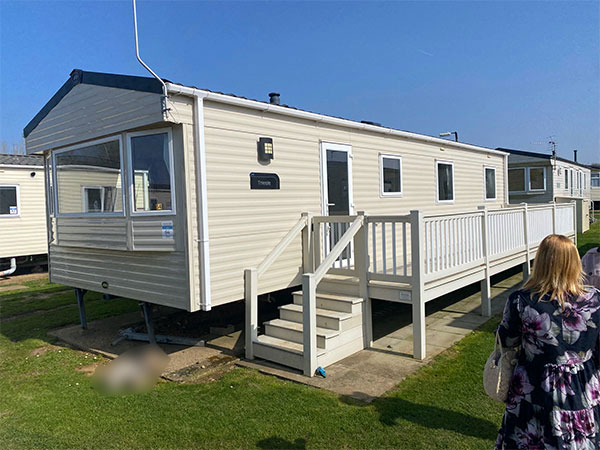 In memory of Eve Morrison
Eve Morrison was born in Germany in 1925 and in 1939, her parents decided that life for Jews in Berlin was too dangerous, and they needed to flee. The outbreak of war was imminent, and they could not escape as a family so Eve was sent alone, on a Kindertransport, from Berlin to London. Eve arrived in London in January 1939, a thirteen-year-old girl, who spoke little or no English, with a small suitcase and ten Reichmarks. She was allocated to a foster family in London, and aged fifteen, was sent out to work and learned very quickly how to provide for herself.
Eve worked as a translator for the US Army at the Nuremburg trials and was a secretary to one of the Board Directors of Marks & Spencer. During her lifetime, she regularly donated to charitable causes and her wish was that when she died, a large portion of her money should be given to charitable causes. She supported the Pink Ribbon Foundation with regular donations, including the purchase of the caravan at Manor Park.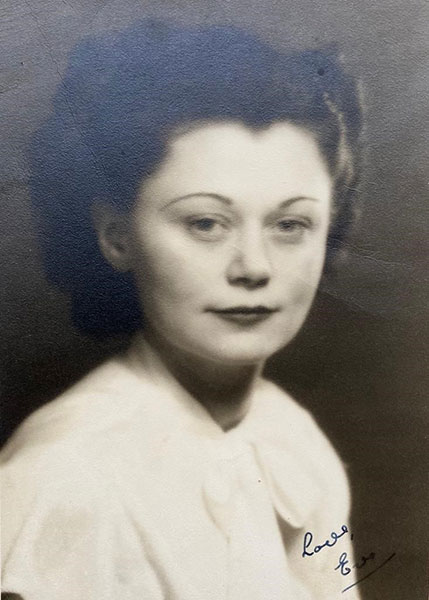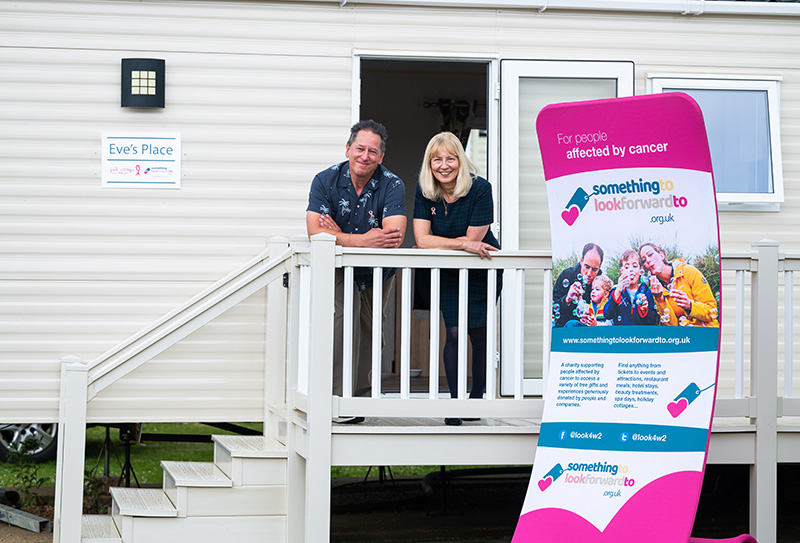 A message from Simon and Jayne
(Eve's son and daughter)
"Jayne and I were thrilled and delighted to be invited to the official opening last weekend, of Eve's Place, at the Parkdean Manor Park Resort.
It means a great deal to us both, that the Eve & Philip Morrison Charitable Trust can directly support families, who have been affected by cancer.
Something to Look Forward To and The Pink Ribbon Foundation are doing such tremendous work, by enabling families, who may not be in a financial position to afford a holiday, to spend precious time together.
We look forward to continuing our involvement with the charities over the next few years."
The Pink Ribbon Foundation is a grant making trust with a mission to fund projects and provide financial support to UK charities which relieve the needs of people who are suffering from or have been affected by breast cancer.
The Pink Ribbon Foundation funding will allow 'Something To Look Forward To' to provide 48 families of up to 6 people affected by breast cancer with free week long holidays each year, reaching 288 people in total annually.
STLFT Managing Director, Francesca Abery, says,
"Securing our first holiday home for families affected by breast cancer is a huge milestone for the charity.
The Pink Ribbon Foundation funding will help us make a real difference to the lives of families affected by breast cancer. 62% of the people who have used our service in 2021/2022 are affected by breast cancer and many were forced to shield for extended periods of time during the pandemic, which had devastating effects on their emotional health and wellbeing, leaving many isolated and scared for the future.
Now we are living in a 'new normal' our breast cancer community need 'something to look forward to' more than ever. Having access to a free holiday with their family and loved ones to break from the world of cancer is going to be a huge positive in these families' lives."
Lisa Allen from the Pink Ribbon Foundation says,

"Everyone at the Pink Ribbon Foundation is delighted that we have been able to award this grant to 'Something To Look Forward To', which is as a result of the generosity of the Morrison family.  Eve Morrison loved her holidays as they gave her a focus each year as she cared for her second husband, and she would be delighted to know that other families facing difficulties will benefit from a much-needed break to make memories and gain renewed strength. We are big supporters of the work of 'Something To Look Forward To' and know that they make a huge difference to many lives touched by cancer, and we are happy that so many families will enjoy a caravan holiday in this beautiful part of the UK".
Rob Warner, Operations Director at Parkdean Resorts, says,

"We're thrilled to be able to support 'Something To Look Forward To' and the Pink Ribbon Foundation with this initiative.  Families will have the opportunity to take a well-deserved break at this fantastic park, and our team at Manor Park will no doubt help them to create some amazing memories."


A home from home with an official opening of special Hunstanton caravan
The purchase of an eight-berth caravan at Parkdean Resorts at Manor Park Holiday Park officially opened in memory of Eve Morrison.
A huge thank you to the many local business who have supported us with gifts for visitors to Eve's place


We are also providing gifts and experiences local to our caravan to make the families who visit holiday's even more special. If you would like to donate a gift or experience in North Norfolk please email holly@somethingtolookforwardto.org.uk