The Executive Directors of 'Something To Look Forward To' are responsible for the strategic development, effective management, and ensuring long term sustainability of the charity.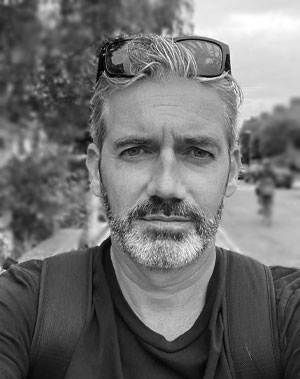 Andy Coldron
Founding Director
Andy has a background in Design and Marketing working for conference, exhibitions and live events companies.
For the last 20 years he has run his own web design company in Cambridge, creating hundreds of websites and enewsletters for corporate clients worldwide.
Andy now specialises in building websites for charities as "the people involved with charities are just way nicer to work for".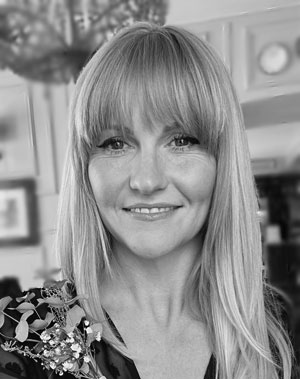 Francesca Abery
Managing Director
Francesca has a Masters in Social Work and joined her family's charity in 2017 as the Service Development Manager. Following her mother Fiona passing away, Francesca took on the role of Managing Director in 2021 and now leads the charity in her mothers memory. She is proud to develop the charity and continue her mother's legacy by improving the lives of thousands of people affected by cancer poverty. When Francesca isn't working you will find her doing CrossFit to keep both her mind and body, happy and healthy.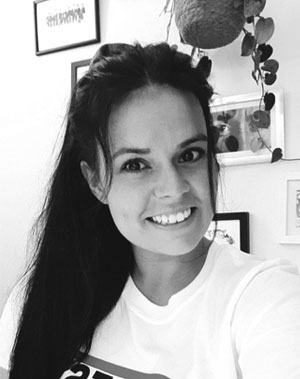 Molly Lambert
Projects Coordinator
Molly is a trained Yoga & Breathwork facilitator and teaches at studios and support centres around Cambridge.
Molly has a passion for supporting people to achieve positive physical and emotional wellbeing and was inspired by her close relationship with Fiona to join the charity to help other families affected by cancer. Molly understands the emotional impact a cancer diagnosis can have on the entire family and hopes to use her interpersonal skills to uplift people and give them 'Something To Look Forward To'.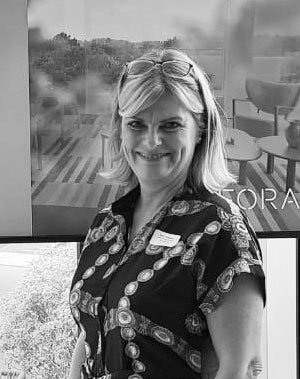 Holly Kingsley
Relationship Development Manager
Holly has had a long career in business development and when not working she is a passionate gardener, florist and is an advocate of nature and green space. After losing her Mum to pancreatic cancer, Holly understands the importance of having things to look forward to during illness. She enjoys building relationships with businesses, organisations and individuals who donate gifts and experiences to help others and is highly motivated to work for a charity that makes significant impact to people's lives. She also likes spreading some floral cheer in the office and having a good old chat about most things – especially plants!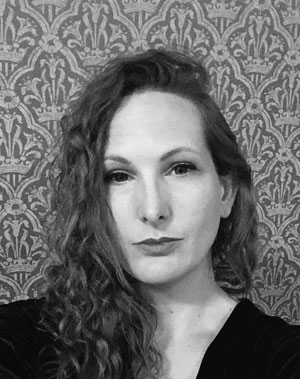 Stef Martinsen-Barker
Operations & Development Manager
As an experienced charity sector leader Stef has driven forward systemic change and partnerships to reduce poverty, increase impact and engage multi-sector stakeholders in decision making. An experienced public speaker and fundraiser with a passion for inclusivity.
Outside of work Stef enjoys challenges, powerlifting and surfing.
In Memory
Fiona Coldron BCA – Founding Director
Fiona Coldron sadly passed away on Thursday 18th February, 2021, peacefully and surrounded by her family.
Fiona had first-hand experience of living with cancer since 2007 and knew the importance of having 'Something To Look Forward To'. Together with her family, she made it her life's mission to help others.
It was Fiona's wish for her family to continue the charity and Fiona's daughter Francesca and Andy now spearhead the service in Fiona's memory.
Dr Rosena Allin-Khan MP
Dr Rosena Allin-Khan MP is the Member of Parliament for Tooting, South West London and the Shadow Minister for Digital, Culture, Media and Sport. Dr Allin-Khan studied Medicine at Cambridge University; then worked at the Royal London and Hommerton Hospitals post qualification. She went on to complete a Master's degree in Public Health specialising in Global Health and Emergency Humanitarian Assistance. Following this, she spent many years working as a Humanitarian Aid Doctor in the Middle East, Asia and Africa. She also worked in rural Australia as an emergency flying doctor. Prior to her election, she worked as a junior doctor in the Accident and Emergency Department at St Georges Hospital in Tooting.
Dr Allin-Khan regards the work of 'Something To Look Forward To' as vital in improving outcomes for families affected by cancer poverty in the UK and was honoured to become our Patron in October 2017.
Dr Allin-Khan supports us in publicising the issue of cancer poverty and the importance of improved emotional health amongst cancer patients and their families. She also donates private tours of the Houses or Parliament – a once in a lifetime experience! We are honoured to have her as the Patron of our charity.
Our Board of Trustees have all been in post since the charity began in 2015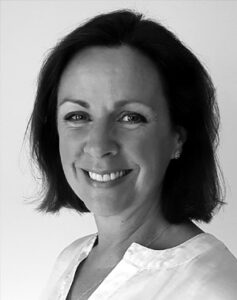 Alison Doherty
Chair of Trustees
Alison has been on the board of 2 retail businesses over the last 10 + years.  She is the CEO of an online gardening brand, with responsibility for all aspects of the business, her areas of specialism are Operations, IT, Web and HR.
Alison was delighted to be asked to become the Chair of Trustees by the founders, and has been with the charity from its inception. She strongly believes in the aims of "Something to Look Forward To" and hopes her professional experience will continue to guide the strategy and support the charity to achieve their worthy goals.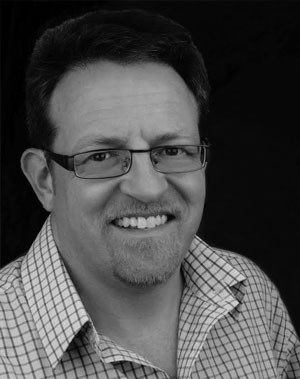 Tim Williams
Treasurer/Trustee
FD of an on-line Horticulture Retailer, Tim has previously held several positions covering Finance, Operations and IT across both client and service sides in predominantly on-line businesses.
In his spare time Tim is the premier brass band influencer in the UK. Put that in your cornet and smoke it!
It's time to give something back, and Tim is looking forward to helping 'Something To Look Forward To' succeed in making a difference.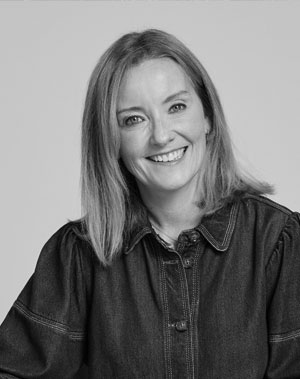 Paula Bonham-Carter
Trustee
Paula is Product Director at a founder owned lifestyle clothing brand. She has been in the industry for over 30 years and has experience across a number of major retailers.
Paula was thrilled to be asked to be a trustee for the charity and along with her peers has been on the board of trustees since the charity was founded.  She is incredibly honoured to  be part of such a inspirational and successful charity and is extremely proud of the fabulous work  STLF have achieved…. making such a difference to so many individuals and families going through such difficult times in their lives.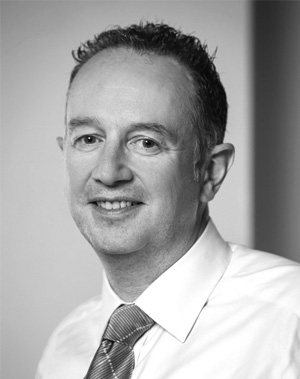 Sean has nearly 30 years' experience in the financial services industry, managing private client, charity and pension fund portfolios. He has primarily worked in the UK, but also spent a couple of years in Bahrain, and is currently a Director of a London based Investment Manager.
Sean has been a Trustee of a small national charity for the last ten years and is delighted to have been asked to join the Board of Trustees of 'Something To look Forward To' and hopes that his experience will be of benefit to this evolving charity.
We are proud to be supported by a range of brands, influencers and bloggers who have been instrumental in helping us source gifts, experiences and essential items for those affected by cancer.
Cat Sims aka @notsosmugnow is an Instagram blogger covering the world of patenting, adulthood, relationships and mental health.
Cat created the #GiftMatch campaign which involves her only accepting gifts from brands if they donate the same or similar item to charity and we are honoured to be one of the recipients!
"There's no denying it: influencer marketing works. It's a win for the brand and the influencer but here's the thing….Isn't it possible to do more? To do some good? I founded the #GIFTMATCH campaign to turn a win-win situation into win-win-win because I wanted charities to benefit too".
Cat Sims
Darren lives in Northamptonshire and works full time as a Manager of a national builders merchant. He created 'Days Out Now' in 2017 to help families find fun days out. Now, he's helping us, help those affected with cancer by sourcing family activities across the UK.
Darren is married with three children. Having personally seen the impact cancer has emotionally and physically on loved ones, he really wanted to make a difference and chose to help our charity.
'Something To Look Forward To'  is supported by a board of volunteers and advisors who provide advice and help in a variety of areas. This voluntary help is crucial to the running of the charity.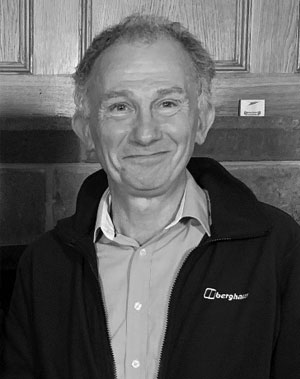 David Maskens
Video Genius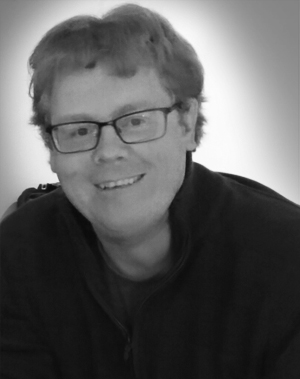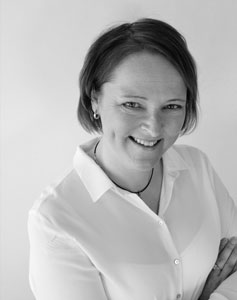 Sarah Loddick
Business Coach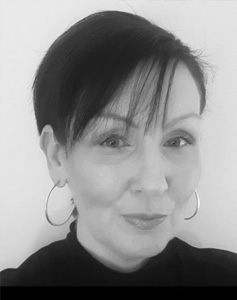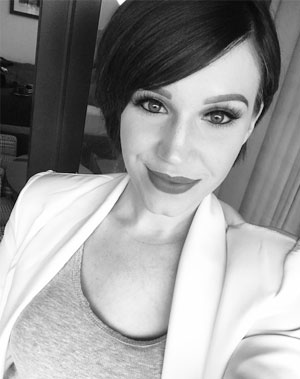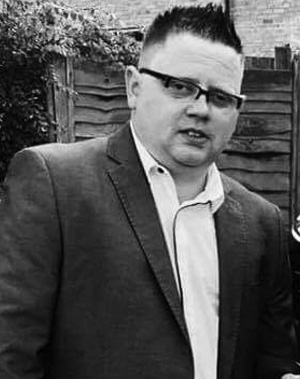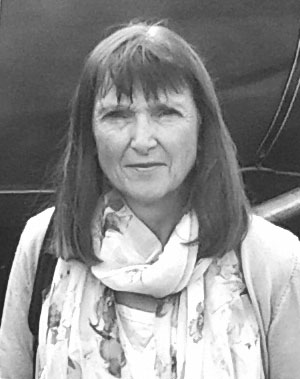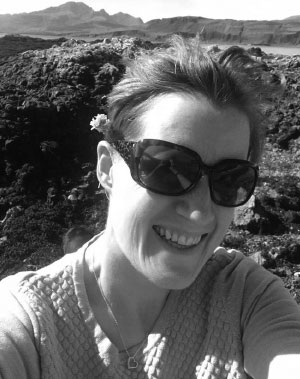 Sarah Logan
Volunteer Fundraiser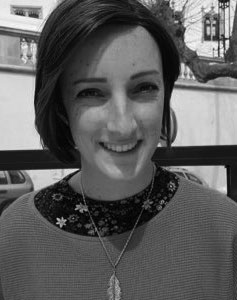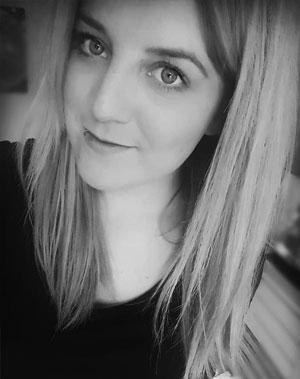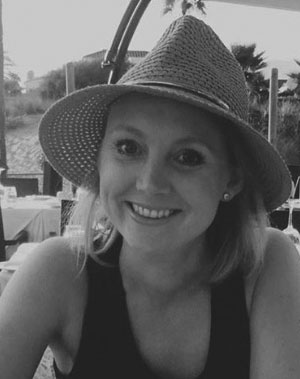 Louisa Drasmussen
Volunteer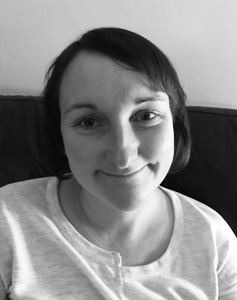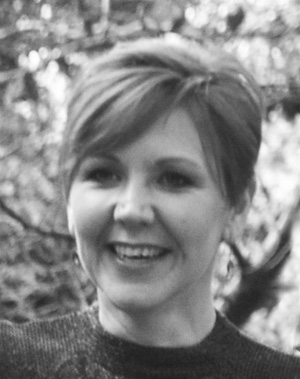 Catherine Pearson
Voluntary Advisor