'Something To Look Forward To' in the Media
National Press, Magazines & Web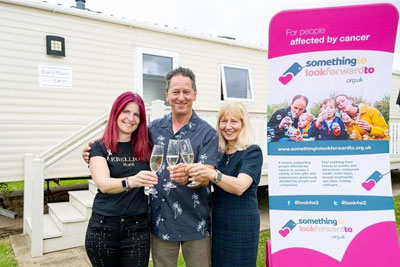 A home from home with an official opening of special Hunstanton caravan
The purchase of an eight-berth caravan at Parkdean Resorts at Manor Park Holiday Park officially opened in memory of Eve Morrison.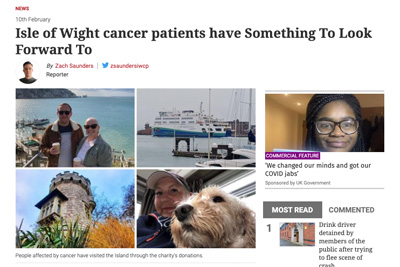 Isle of Wight County Press
A NEWPORT woman, who suffers from mouth cancer, came across our charity and received a free return car ferry code to the Isle of Wight.
She is now encouraging businesses on the island to support our charity.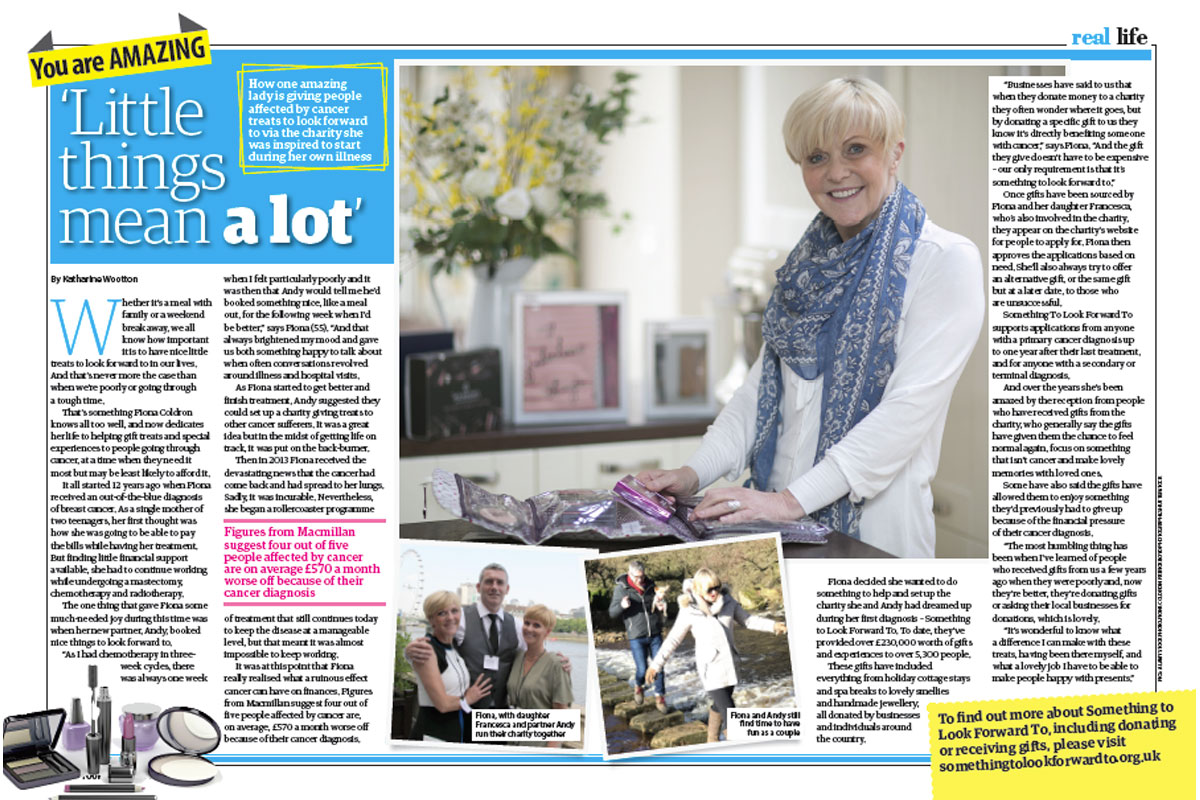 Co-founding Director, Fiona Coldron BCAC, gives an overview of her family run charity and its successes including its unique social action ethos that attracts donors and supporters to give to charity in a new way.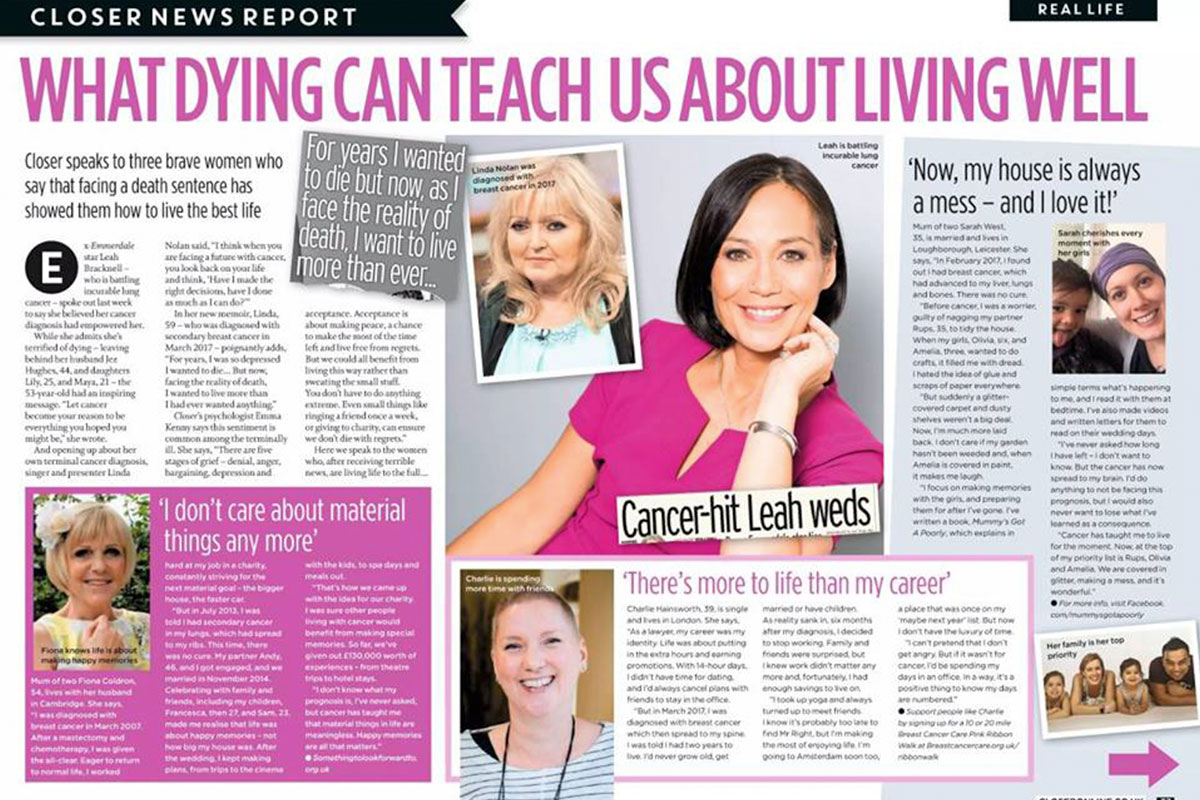 Co-founding Director, Fiona Coldron BCAC, explains how material things loose their impact when you are diagnosed with cancer and the most important thing is making memories with the ones you love.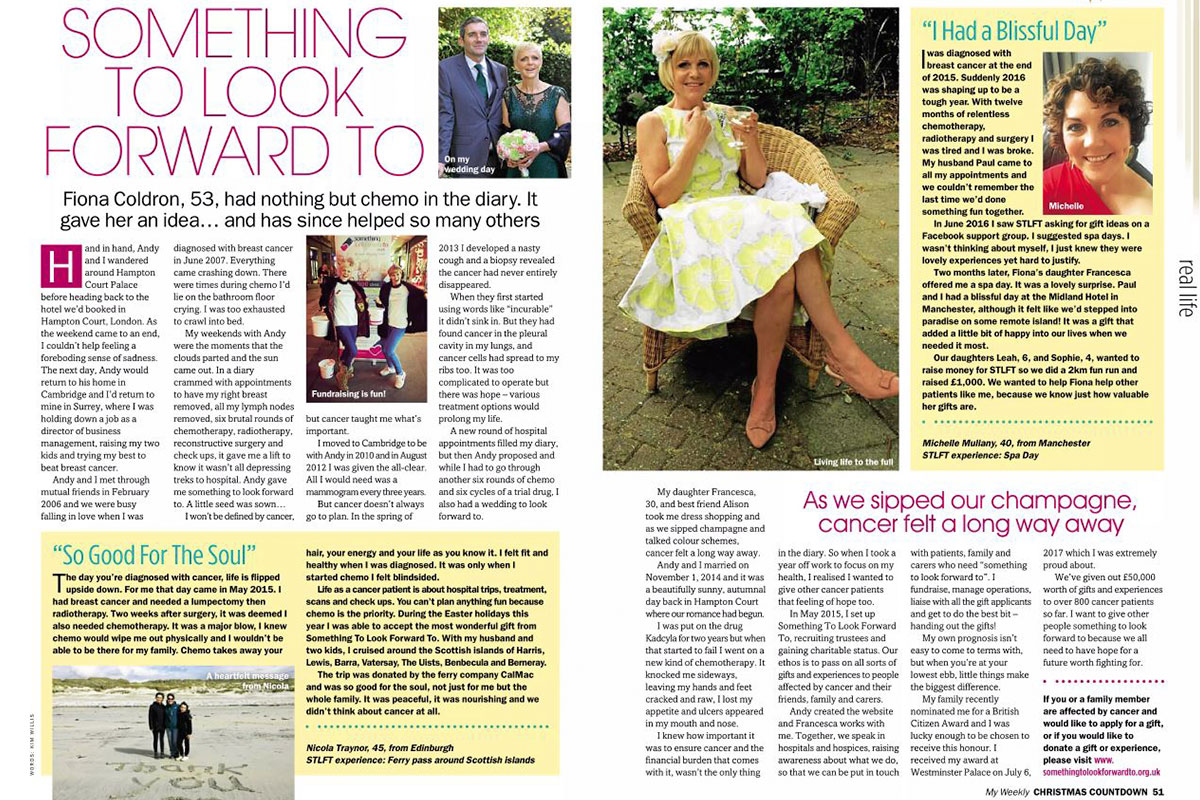 Co-founding Director, Fiona Coldron, BCA explains how their family founded cancer charity came to fruition and we hear how having 'Something To Look Forward To' benefitted the lives of two beneficiaries.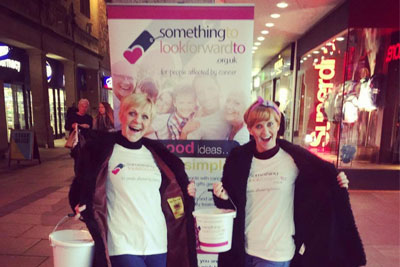 Family run cancer charity bring their unique service to Epsom to give people 'Something To Look Forward To'.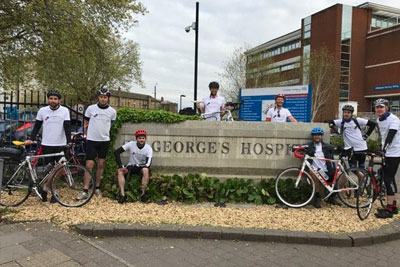 9 cyclists cycled over 200 miles in 3 days for a social action cancer charity.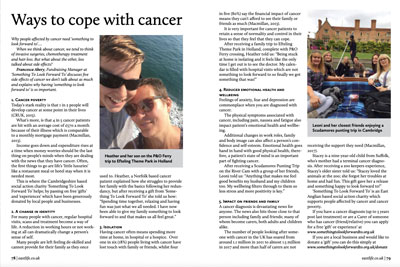 Why people affected by cancer need 'Something To Look Forward To'.
Fiona Coldron did not let her second fight with breast cancer keep her from launching a charity to brighten the lives of those impacted by the disease.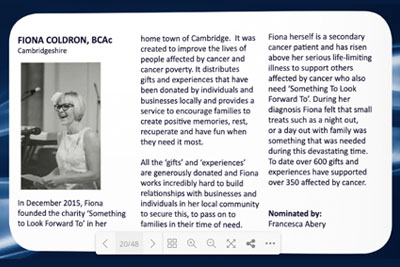 The charity's Co-founder, Fiona Coldron, receives a British Citizen Award.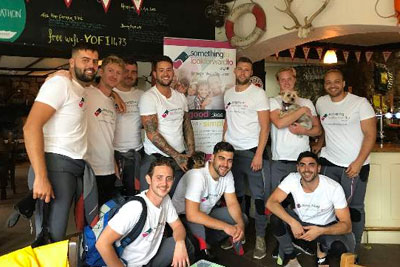 A team of ten young men paddle boarded 26.2 miles down the River Wye in aid of the social action cancer charity 'Something To Look Forward To'.

Fiona wins 'Special Achievement' National Lottery Award
Our co-founder  was surprised at the 2018 National Lottery Good Causes Awards with the prestigious Special Achievement Award!
It was an overwhelming and emotional evening, certainly one of the best night's of our lives!
A massive thank you to the National Lottery Good Causes for recognising the work that Something To Look Forward To does to improve the lives of families affected by cancer and cancer poverty across the UK.
Thank you also to Tim, Helen and everyone at BBC One who made the last few weeks such an incredible and uplifting time for our family.

Vincent Simone,  'Strictly Oxford 2022'
Date of the event: 2nd April 2022
Strictly Oxford is a dance competition for complete beginners. Everyone will be learning to dance in just 7 weeks and this will culminate in a competition at the Christian Life Centre on the Cowley Road in front of family and friends on April 2nd 2022. All 10 couples are raising money for 'Something To Look Forward To'.
ITV Anglia
Managing Director Francesca Abery and beneficary Angelika Beyer discuss the impact Covid-19 has had on cancer patients and the feelings from the cancer community regarding the lifting of lockdown measures.
That's TV
Interview with Fiona Coldron, the co-founding director of 'Something to Look Forward To'.

Big Give Campaigns, 2020 & 2021
Raising funds to improve the lives of people living with cancer and experiencing cancer poverty by providing them with positive experiences outside of the home and hospital environment.