The aim of the charity
To promote the well-being, relieve the stress and aid the recuperation of those who are experiencing the effects of cancer and its treatment, together with their families. In particular by the provision of positive individual and/or family experiences.
Our objective
To provide a comprehensive website where people with cancer and their families can access a variety of free 'gifts' donated by companies and individuals.
These include free breaks in holiday cottages; restaurant meals; a day at the races; hotel stays; theatre tickets; beauty treatments; tickets for attractions… the list is endless.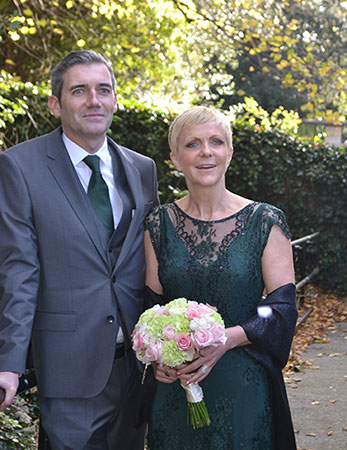 Where it all began
Andy and Fiona Coldron are the Founding Directors of 'Something To Look Forward To'.
In April 2007 Fiona, who at the time was a single mother of two was made redundant but was lucky enough to find a new job by June of that year. However, only a week after being offered the job, she was diagnosed with breast cancer and was only eligible for statutory sick pay with her new employer, which was not sufficient to support her family. The thought of having to work in a new job during surgery and treatment was extremely daunting. Fiona presumed there would be financial support for her out there somewhere. However, she was shocked to discover that this was not the case and was therefore forced to work to support her family during an extremely traumatic time.
During surgery and treatment, Fiona and Andy found that small treats such as a meal out, a night in a hotel or a day out with the family gave them both 'Something To Look Forward To'. It provided some brief respite from the relentless slog of the hospital environment. They realised that experiences with loved ones was the most important thing. It gave a great sense of wellbeing and helped in the recovery process for them both.
By 2010, Fiona and Andy set up home together but in 2013, Fiona was diagnosed with secondary breast cancer which had spread elsewhere. Fiona received ongoing treatment for her incurable but treatable condition. Again, Andy and Fiona found benefits of planning 'Something To Look Forward To' in the darker periods of their life together however, they also come to realise that people are affected financially by cancer and can not afford to do nice things at a time when they were needed most. This is known as 'cancer poverty'.
In 2015 they launched 'Something To Look Forward To' as a registered charity and not for profit company limited by guarantee.
In Memory
Fiona Coldron BCA – Founding Director
Fiona Coldron sadly passed away on Thursday 18th February, 2021, peacefully and surrounded by her family.
Fiona had first-hand experience of living with cancer since 2007 and knew the importance of having 'Something To Look Forward To'. Together with her family, she made it her life's mission to help others.
It was Fiona's wish for her family to continue the charity and Fiona's daughter Francesca and Andy now spearhead the service in Fiona's memory.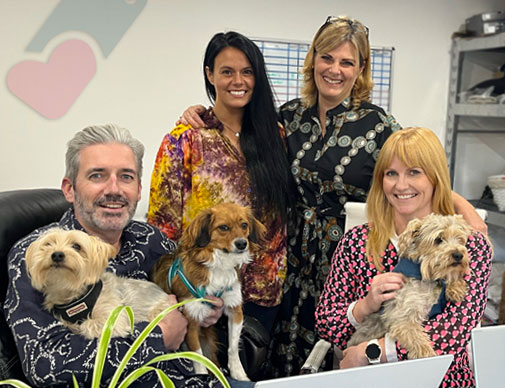 This charity was founded by ONE family affected by cancer to improve the lives of THOUSANDS of other families across the UK
Our charity is delivered by the late Fiona Coldron's family and our small dedicated team. After 5 years of working from a bedroom, we now have a compact purpose built office to deliver our services.
We pride ourselves on knowing our beneficiaries and understanding their needs.
We do not allocate gifts via a lucky dip, we assess each individual application to ensure fair and considered bespoke support.