Boutique Luxury Retreats are delighted to be able to support a fantastic charity, 'Something To Look Forward To', which was set up by a couple from Cambridge, in 2015, following a terminal breast cancer diagnosis.
The charity supports people affected by cancer and cancer poverty by providing gifts and experiences donated by individuals and companies.
We are looking for people who would be willing to donate a break in their holiday accomodation during out of season periods, when your property would often be unbooked.
Service charges and all administration fees would be covered by the gift recipient.
Our time at Owl Cottage gave us a chance to be a family again, away from the strains of home. We hadn't had a holiday together for a long time and it was was time to start the new life we had been forced to put on hold because of cancer.
How will it all work?
Gift donations of holiday accomodation are one of our 'Main' gifts and they are allocated to the most needy of our service users and we are extremely grateful for these donations.
These are balloted gifts and are not allocated on a first come first served basis to ensure we reach a couple or family who will benefit the most from the experience.
To donate a stay in your property, please fill out the form below or contact holly@somethingtolookforwardto.org.uk. We can then discuss your donation in detail and answer any questions you may have if they are not covered in our FAQ's.
We will then promote your property on our website and through our social media. We can also promote who has donated their properties unless you wish to remain anonymous.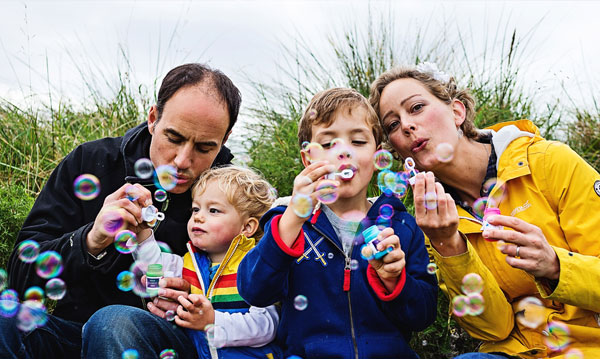 Get in touch
If you are interested in donating a stay in your holiday home to a family affected by cancer then please fill out the simple form and we will contact you to discuss in more detail.
Alternatively you can email Francesca