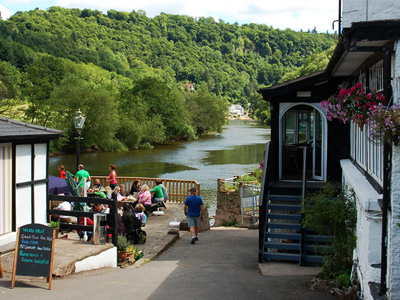 One of our lovely donors and supporters is Jamie Hicks of Ye Old Ferrie Inn at Symonds Yat
Jamie donates a bi-monthly gift of a stay at the Inn plus a £50 meal voucher which many of our applicants have received as a gift from 'Something To Look Forward To'.
Jamie has also developed a specialist beer which he sells at his pub and donates a percentage of the proceeds to our charity.
He has also supported, and been involved in our Paddle Boarding fundraising events which has helped us raise a vast amount of money to run the charity.
We would like to say a massive THANKYOU to Jamie for all his help and support over the years; he is an absolute star!!!

"My stay at Ye Old Ferrie Inn was so lovely, it left me feeling relaxed and a lot happier, a night away from the normal in a wonderful tranquil location.
It took our mind off the world we are in right now, with hospital appointments and constant fear."

"Having this break gave us time to be together and to enjoy the beautiful surroundings. We had never visited that part of the world before and thought it was gorgeous."

"Ye Old Ferrie Inn in Symonds Yat was absolutely amazing! Everyone was so lovely and welcoming; it was so good to spend time with my husband."

"The trip was so wonderful, it reminded me that cancer is only a small part of my life and I have lots of other things to do and see."

Latest news