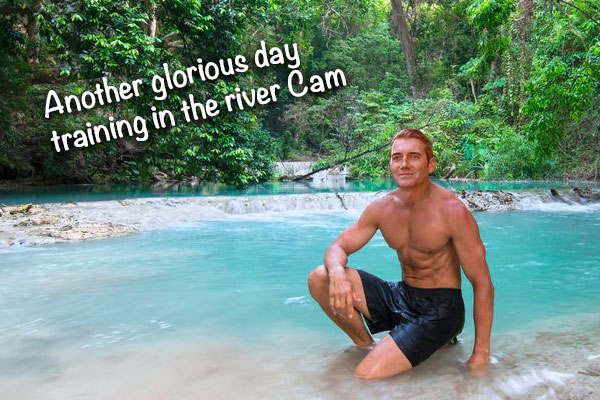 Fundraiser: Andy Coldron, charity Co-founder and part of the David Lloyd Sprint Triathlon Bunch
Date of the event: 9th June 2019
TRISudbury SPRINT DISTANCE Triathlon
Well what can I say… took part in this event last year for the first time and sure enough I lost a stone training for it and absolutely loved the event.
Discovered I like cycling and although I point blank refuse to join the MAMIL brigade, I did invest in a nice road bike soon after the event.
So, Sprint Triathlon… 400 metres swim (16 lengths of a pool) in a flattering one-piece suit. 23k on a bike which includes a mountain and finish it all off with a 5k chafing run.
As you can see from my recent photo, training is going well again this year. Am working on my swimming technique.
Please sponsor what you can to help me reach my fundraising target and don't forget to tick the gift aid box!