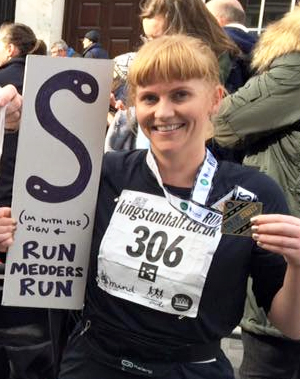 Fundraiser: Francesca Abery
Date: 2/16
Kingston Half Marathon
Frankie ran the Kingston Half Marathon in just under two hours, an amazing time considering she was just recovering from injury. Frankie was so impressed with Something To look Forward To, she came to work with us!

You could give people 'Something to look forward to' by doing your own sponsored event.
We can support you by setting up an online fundraising page and will offer you advice regarding promotion of your event.
We can also supply a fundraising pack including a T-Shirt and marketing material. Thank you in advance!