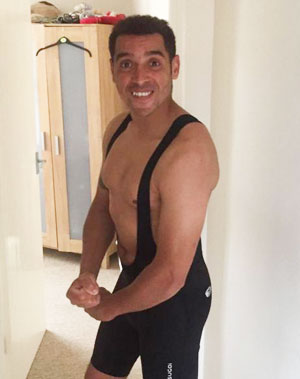 Fundraiser: Wez 'The Wonder' Wilson, a member of David Lloyd but noone has ever seen him there
Date of the event: 9th June 2019
TRISudbury SPRINT DISTANCE Triathlon
Wez's details will be coming soon.

You could give people 'Something to look forward to' by doing your own sponsored event.
We can support you by setting up an online fundraising page and will offer you advice regarding promotion of your event.
We can also supply a fundraising pack including a T-Shirt and marketing material. Thank you in advance!