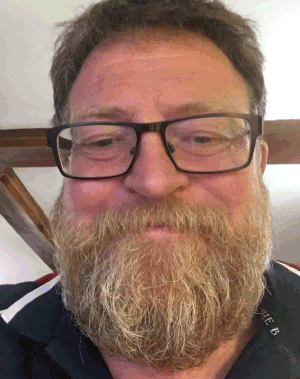 Fundraiser: Tim Williams
Date of the event: 07/17
'Bye bye beard'
Tim Williams, our tremendous treasurer has said 'bye bye' to his beard to raise money for our charity so we can give more families affected by cancer #somethingtolookforwardto
Tim's had his beard for 16 years!
What's more….Shaun Millership also had his chest hair waxed in a show of support!
Thank you gentleman, the STLFT team.

You could give people 'Something to look forward to' by doing your own sponsored event.
We can support you by setting up an online fundraising page and will offer you advice regarding promotion of your event.
We can also supply a fundraising pack including a T-Shirt and marketing material. Thank you in advance!