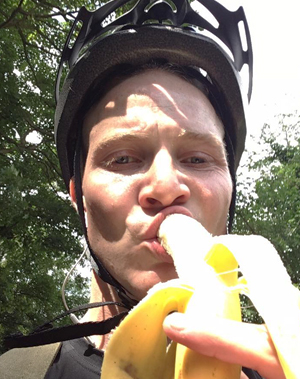 Fundraiser: Sam Medley
Date of the event: 08/16
Crazy '6 Marathons' Cycle Ride
The 'Extreme Cycle Team' completed the mad cycling tour in July starting from Cambridge to, and around the Norfolk Coast.They rode on average the distance of 2 marathons a day for three days!! Sam's live online videos during the cycle kept everyone laughing.

You could give people 'Something to look forward to' by doing your own sponsored event.
We can support you by setting up an online fundraising page and will offer you advice regarding promotion of your event.
We can also supply a fundraising pack including a T-Shirt and marketing material. Thank you in advance!