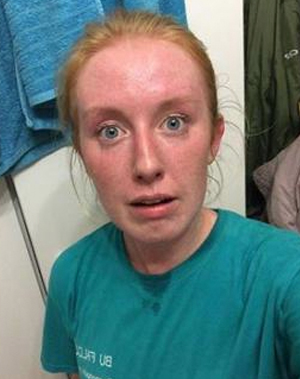 Fundraiser: Grace Adams
Date of the event: 16/04/16
Cape Town, South Africa, Half Marathon
Any one who knows Grace will know that she's much more of a party goer than a fitness fanatic. But with an aim to get herself fit and healthy, she entered herself to run a half marathon. The race was along the beautiful beaches of Gordon's Bay in Cape Town, South Africa on the 16th of April. Well done Grace, we can see from your picture how much you enjoyed it!!

You could give people 'Something to look forward to' by doing your own sponsored event.
We can support you by setting up an online fundraising page and will offer you advice regarding promotion of your event.
We can also supply a fundraising pack including a T-Shirt and marketing material. Thank you in advance!