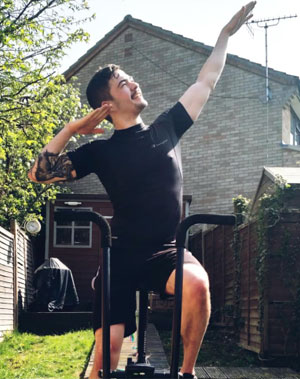 Fundraiser: Luke Taber
Date of the event: 1st May 2020
100 miles on an Air Bike
He only went and did it!
Our #LockdownChallenge hero Luke Taber of Crossfit Stags & Does spent 7 hours and 7 minutes indoors on his air bike yesterday for his birthday to complete 100 miles!
The donations came flying in as our incredible community encouraged him to complete some final air squats to add to the pain he was already feeling!
We are extremely proud to announce that Luke has raised a staggering £1105.50 so we can continue providing our service to families affected by cancer.
We have so much admiration for Luke's physical and mental strength so please show your appreciation by commenting or making a donation!