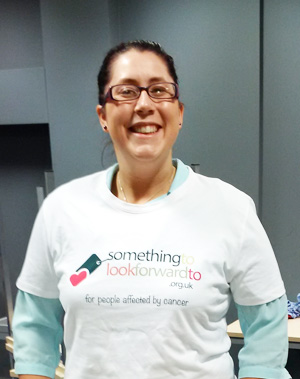 Cake Sale
Christiana applied for a gift for her uncle who has leukaemia and wanted to give something back to our charity. Christiana held a cake sale in her workplace and raised lots of money for families affected by cancer.
What a shining star!

You could give people 'Something to look forward to' by doing your own sponsored event.
We can support you by setting up an online fundraising page and will offer you advice regarding promotion of your event.
We can also supply a fundraising pack including a T-Shirt and marketing material. Thank you in advance!