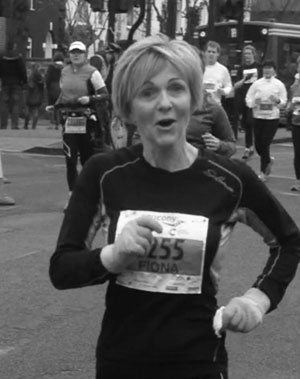 In memory of the charity Founder, Fiona Coldron,  who passed away peacefully at home with her family on the 18th February 2021.
(Running the Cambridge Half Marathon in 2016, to raise money for the charity)
Fundraisers: The Family
Date of the event: 17th October 2021
Cambridge Half Marathon 2021
Sadly, Fiona Coldron the Founder of the award winning charity 'Something To Look Forward To' passed away peacefully on 18th February 2021, at home surrounded by her family.
She was our mother, wife and mother in law and now we are running the Cambridge Half Marathon 2021 in her memory.
Fiona was an exceptional runner from a young age and continued her passion throughout various stages of her life. She ran her last half marathon in Cambridge in 2016 to raise vital funds for the charity during the midst of her treatment for incurable cancer.
If she can do that, then we can do this.
Please sponsor us in memory of Fiona to help us keep the 'Something To Look Forward To' service going to improve the lives of other families affected by cancer and cancer poverty.
All our love…Andy, Frankie, Sam & Absy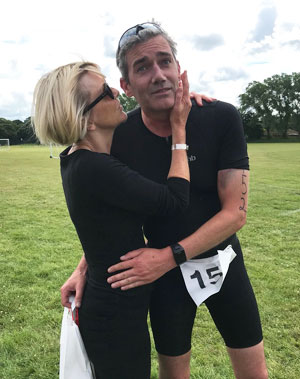 Andy and Fiona Coldron/Medley