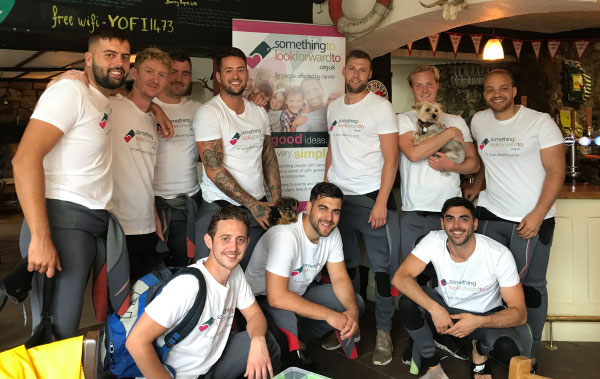 Fundraiser: 10 man team
Date of the event: 07/17
Stand Up Paddle Board Marathon
Our incredible team of 10 fundraisers completed an almighty 'Stand Up Paddle Board Marathon' paddling 26.2 miles down the River Wye in Hereford.
Collectively, their raised over £6,000 making them one of our top fundraising teams to date!
The team were supported by SUPYOFI, Ye Olde Ferrie Inn and Ross on Wye Canoe Hire Company of whom this event would not have been possible without.