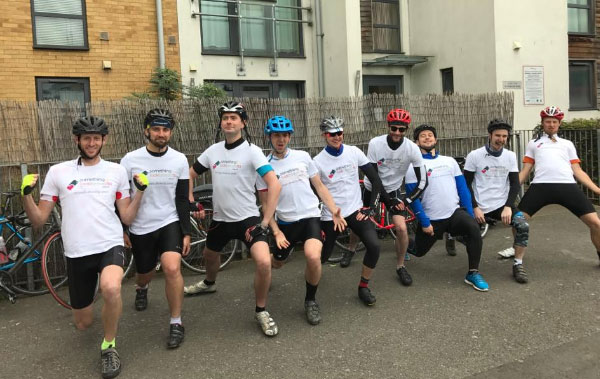 Fundraiser: 10 man team
Date of the event: 04/17
East(er) Anglian Velo – cycling over 200 miles in three days
The Easter Anglia Velo was a crazy physical challenge of a cycle of 200 miles over 3 days during the Easter of 2017! The feat was the equivalent of nearly 3 marathons each day. There were lots of sore bottoms by the end of the weekend especially for one of the guys who completed part of the challenge in his undies! The guys were supported by Frankie and Carla who were there providing much needed sustenance. Everyone ended up at charity HQ for much needed beers and grub!
More Fundraising Legends!
You could give people 'Something to look forward to' by doing your own sponsored event.
We can support you by setting up an online fundraising page and will offer you advice regarding promotion of your event.
We can also supply a fundraising pack including a T-Shirt and marketing material. Thank you in advance!