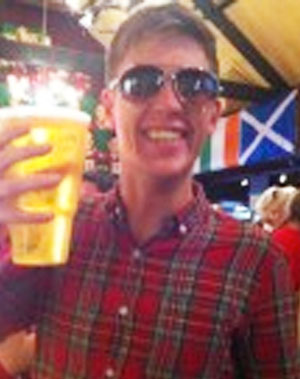 Fundraiser: Lewis Adams
Date of the event: 10/16
A 'Dry' Month
The photo sort of says it all really. Never mind all these extreme sports people are undertaking for charity. Lewis actually give up drinking for a month and that deserves some serious respect.
Well done Lewis. Definitely not a challenge all of us would have taken on.

You could give people 'Something to look forward to' by doing your own sponsored event.
We can support you by setting up an online fundraising page and will offer you advice regarding promotion of your event.
We can also supply a fundraising pack including a T-Shirt and marketing material. Thank you in advance!