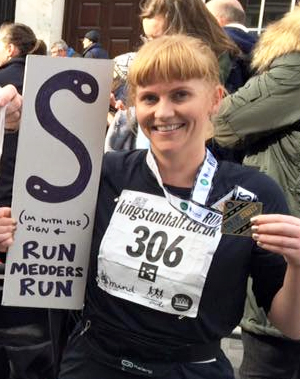 Fundraiser: Francesca Abery
Date of the event: 9th June 2019
TRISudbury SPRINT DISTANCE Triathlon
With zero amount of nagging from my friend Andy Coldron I decided to join the DL Sprint Triathlon crew again in 2019.
So, Sprint Triathlon… 400 metres swim (16 lengths of a pool) in a flattering one-piece suit. 22k on a bike which includes a mountain and finish it all off with a 5k chafing run.
It is a pleasure to be taking on this challenge in aid of 'Something To Look Forward To' – a great charity with a cause that is close to my heart.
Please sponsor what you can to help me reach my fundraising target and don't forget to tick the gift aid box!