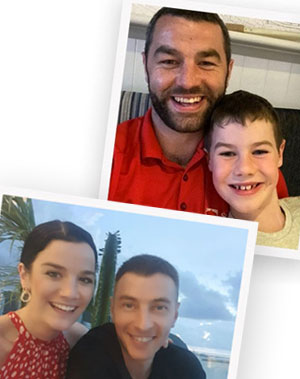 Fundraiser: Kane & Jack's Sit-Up Challenge
Date of the event: Throughout April
We are both taking on the challenge because my dad, Jack's Grandad was diagnosed with Testicular Cancer in 2019 at the age of 56. After surgery to remove the tumour, his scan showed a slight abnormality to his lymph node which was monitored for two years. In 2021 the cancer invaded another node.
After completing chemotherapy in August 2021 he's in complete remission. During all this time he's been as strong as an ox and felt completely well and upbeat. He's an inspiration to us all and we love him dearly.
'Something To Look Forward To' kindly donated an inflatable tent to our family so we could go away and we want to thank them and help by fundraising for this marvellous charity!
Jack will be doing 100 sit ups a day and I will be doing 200 sit ups a day throughout April so combined we will be doing 9,000 sit ups between us in 30 days.