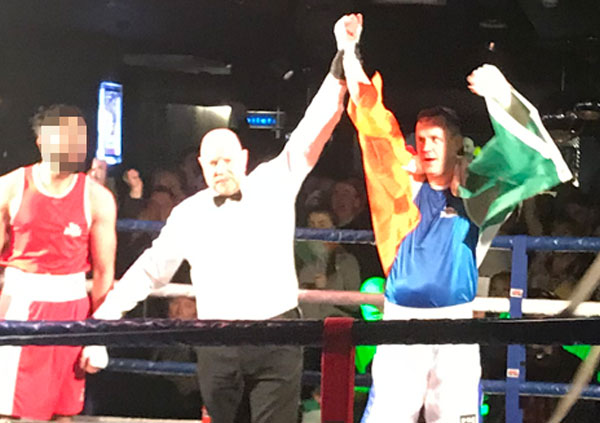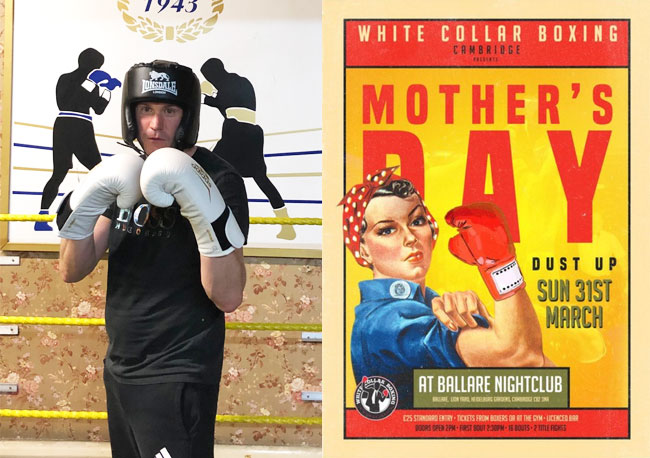 Amazing effort!!!
Massive thank you to Jimmy for taking all those punches (and there were a few more than he would have liked). A fantastic effort and he was the deserved winner of the fight.
Big thanks also to all of Jimmy's friends and family who bought tickets to go and support him on the night helping to raise £685 for our charity.
Using our network of generous gift donors our charity on average trebles the money we receive from sponsored events so Jimmy's £685 will result in us being able to give out over £2,000 worth of gifts to people affected by cancer
Andy Coldron – Charity co-founder
Fundraiser: Jimmy Munnelly
Date of the event: Sunday 31st March 2019
'Mother's Day Dust Up' White Collar Boxing Match
A huge thank you to one of our regular fundraisers, Jimmy Munnelly, for 'taking it on the chin' (or hopefully not) for our charity.
On 31st March Jimmy will be taking part in a 'White Collar Boxing' event at Ballare in Cambridge.
To come along and support Jimmy, with proceeds going to our charity, you can get tickets from › andy@somethingtolookforwardto.org.uk