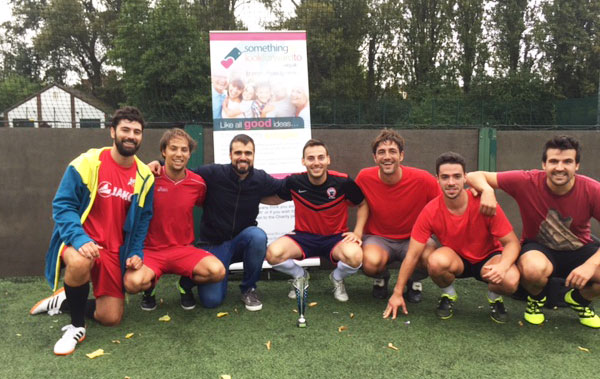 Fundraiser: SLICE and Eat Wandsworth
Date of the event: 09/17
SLICE Card Fundraising Events
SLICE (Supporting Local Independent Charities Enterprise) is a discount card that offers double rewards! People can enjoy deals from participating local businesses in Wandsworth, with a slice of their bill heading to a local charity.
'Something To Look Forward To' were SLICE's chosen charity in September and along with other various fundraising events including a 5-aside football tournament and Brazillin BBQ at the Jolly Gardeners they raised £335.15 for our charity!
It has been wonderful working with Luke and such a fabulous local business. Thank you to everyone who dined using their SLICE card and took part in fundraising activities.